According to Wu, since the opening of Confucius Temple in Beijing to the general public in 2008, the number of visitors has increased annually. This year the number is estimated to be 800,000, with expat visitors accounting for about 10 percent of those visitors.
"To me this is one of the greatest opportunities in my life to be here today, not only to witness, but to participate in the ceremony", said Gary Conners, a professor of art at Lone Star College in the US, one of the offering officers in the ritual. For him, Confucius is a man of peace, intellect, and great strength in heart.
Confucius was deified as a great sage in ancient China. For thousands of years, he has been regarded as a symbol of China's traditional culture, as well as the country's intellectuals.
The ceremony dedicated to Confucius is held annually at Confucius temples throughout the world on Confucius' Birthday (Sept 28) to pay homage to Confucius.
Xie Fang contributed to the story.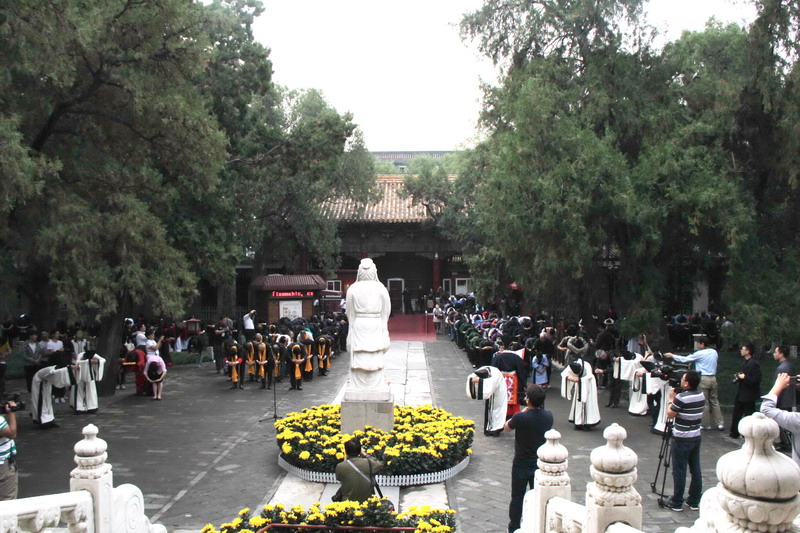 Part of the ceremony dedicated to Confucius, at the Confucius Temple in Beijing, Sept 28, 2014. [Photo by Xie Fang/Chinaculture.org]