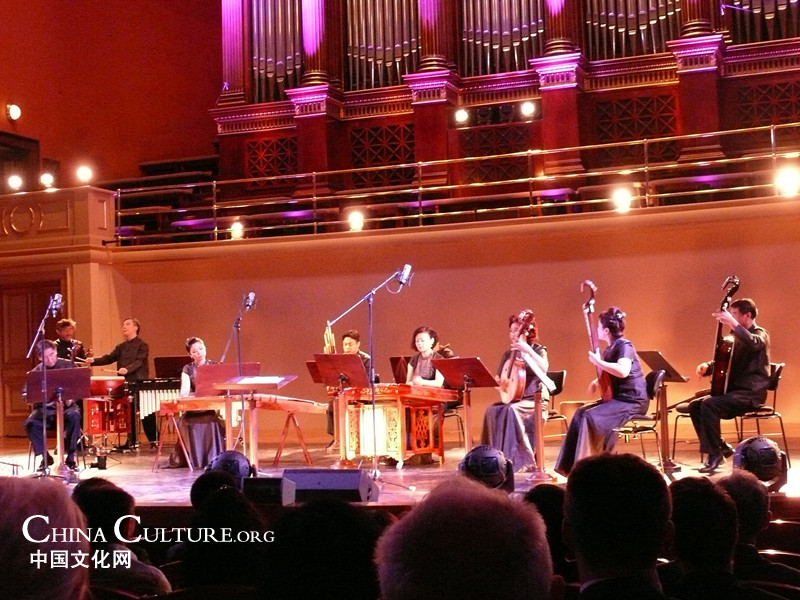 Forbidden City Chamber Orchestra. [Photo provided to Chinaculture.org]
To celebrate the 65th anniversary of the establishment of diplomatic ties between China and the Czech Republic, the Czech's Ministry of Culture and the Czech-China Friendship Association held celebrations at Dvorak Hall in Prague, capital of the Czech Republic, on Sept 23. Xiang Zhaolun, vice minister of Chinese Culture, led China's cultural delegation at the event.
Xiang Zhaolun delivered a speech at the opening ceremony. He said that Czech Republic was one of the first countries to establish diplomatic relations with new China. Both countries have forged deep ties in the past 65 years. Though both sides have taken different paths to development, cultural exchanges still cement the two peoples. China will vigorously promote a multi-level and comprehensive cooperation with the Czech Republic and make two peoples enjoy the benefits of cultural exchanges. Xiang Zhaolun also held talks with officials of the Czech's Ministry of Culture on cultural exchanges and cooperation.
Czech side hailed the profound traditional friendship between both countries and praised the progress made in political, cultural, economic, scientific and technological cooperation. And they wished that cultural exchanges can continue to deepen the mutual understanding and friendship between the two peoples.
Chinese delegation entertained audiences with various performances that incorporated Chinese elements. The Chinese Forbidden City Chamber Orchestra, which is renowned for comprising of professors and young teachers, presented Chinese traditional folk music. Performers in Yunnan ethnic clothes sang songs to provide a favor of ethnic groups and the beauties of nature. The Dragon Style Kung Fu Performance Troupe, which incorporates dance and Chinese martial arts, put on an excellent show. The audience enjoyed the exotic performance and gave it enthusiastic applause.
We Recommend: