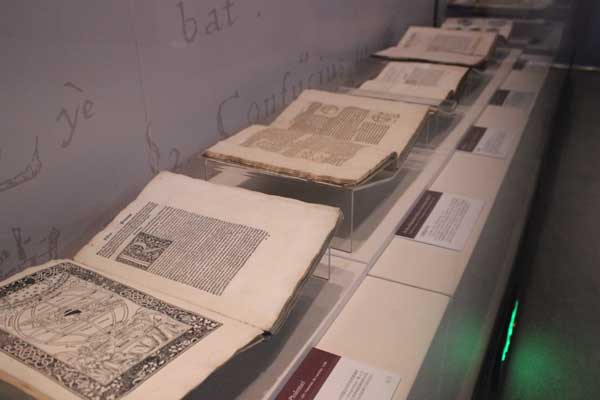 Old books published in foreign languages are one of the highlights at the National Museum of Classic Books'opening exhibition. [Photo by Wang Kaihao / China Daily]
Dozens of old and rare Western books will be on display at Beijing's National Museum of Classic Books from Aug 1 for groups and Sept 9 for individuals.
As many as 50,000 copies of old books published in different foreign languages are housed at the capital's National Library of China, of which the museum is a part.
The library is considered to have the largest such collection of books in the country. Foreign books published before 1850 fall into the "old" category, according to the library's classification.
Books that were brought to China by missionaries form the bulk of the selection, with former personal libraries of Chinese and Western scholars adding a crucial depth to the collection.
Special sections in the gallery are exhibiting books that once belonged to Italian Jesuit priest Matteo Ricci (1552-1610) and German linguist Paul Georg von Mollendorff (1847-1901), among Europe's better-known cultural icons in China.