A refreshing new landscape-painting exhibition, entitled "Mountain Series: Ma Le Landscape Painting Exhibition", got underway on July 21 in the city of Nanjing.
The exhibition will last for one week and is hosted by the China Artists Association, the Deputy Secretary General of the Xinhua Painting Institution, members of the Xinhua News Agency Foreign Affairs Council and senior reporter Ma Le (whose real name is Ma Jianguo). The exhibit hosts 30 traditional Chinese paintings and features the Taihang Mountains.
Many works center on the peaks, rivers, cottages and streams in the Taihang Mountains.
"My purpose in holding a personal exhibition in Nanjing was to report my work to the people in Jiangsu and give them an opportunity to learn," said Ma Le. "I also hope every audience finds inspiration in the Taihang Mountains, which have nurtured Chinese civilization. From my point of view, the most important characteristic of a mountain is 'reliable'."
According to famous landscape painters in Jiangsu, the exhibition is " vigorous and shocking."
Ma was born in Handan city near the Taihang Mountains. His works have been published on many Chinese news sites including Xinhua, CCTV network, China Network, China Daily and more, and have garnered the attention of UN officials and some international institutions.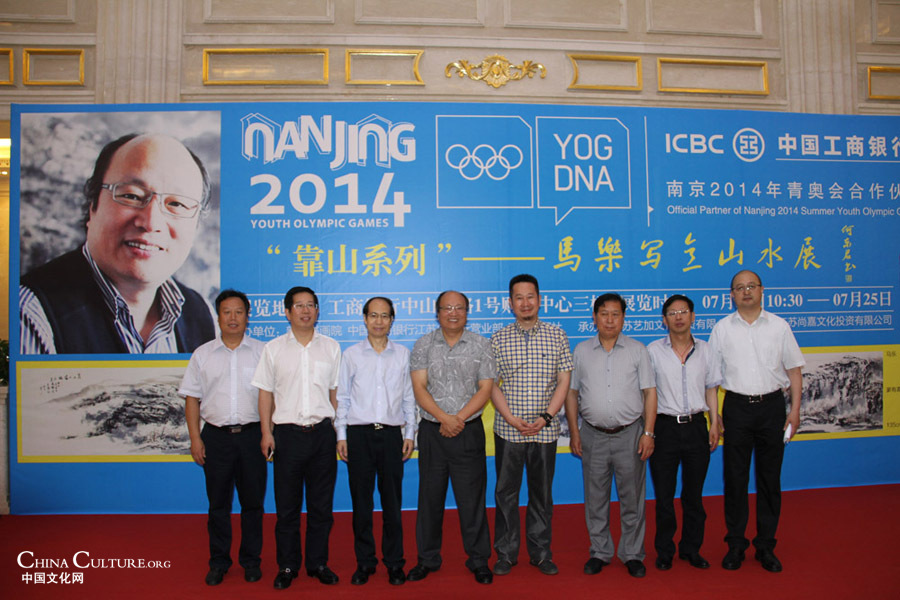 Artists from Nanjing with Mr. Ma Le (fourth from left) [Photo provide to Chinaculture.org]
We Recommend: