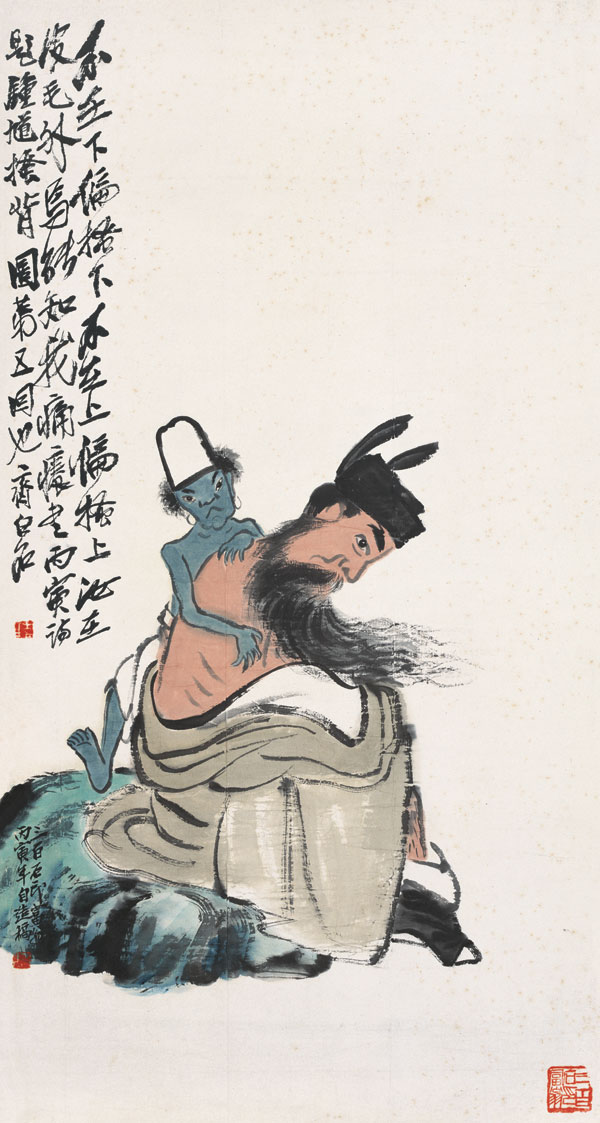 The exhibition "Thoughts in Qi Baishi" opened on Jan. 10, 2014, at the Beijing Fine Art Academy in honor of great artist Qi Baishi's 150th anniversary. [Photo/China.org.cn]
The exhibition showcases Qi's collection of manuscripts, including his diaries, letters and poems. These materials are important both for the study and appreciation of both art and calligraphy.
With no preface, opening ceremony and seminar, the exhibition aims to follow the artist's simple and pure life style. By carefully displaying his manuscripts together with their traditional Chinese descriptions, the organizer expects to create the cultural atmosphere of Qi's lifetime.
Qi's diaries and articles in the past were seldom widely published, with the exception of a few of his chapters on painting. That is because of his considering art as a way of loneliness. He never tried to promote himself by publishing his diaries and articles.
After his death, his family members donated his artworks, including manuscripts, to the Qi Baishi Memorial Hall proposed for construction at that time. However, building of the hall was not completed and these works were delivered to the Beijing Painting Academy.
Another highlight of this exhibition is, on display for the first time, Qi's 12-animal zodiac paintings donated by Guan Weishan. Most of Qi's paintings focus on the themes of landscapes, flowers, birds and figures, so the donated artwork offers an excellent opportunity to enjoy his animal paintings.
These first-hand materials are important in understanding Qi's life, his thoughts, his character, social intercourse, his growth and his artistic creation, as well as the Chinese painting history of the 20th century.
If you go:
Exhibition name: Thoughts in Qi Baishi
Exhibition time: Jan. 10 –Mar. 18, 2014
Location: Art Museum of Beijing Fine Art Academy
We recommend: