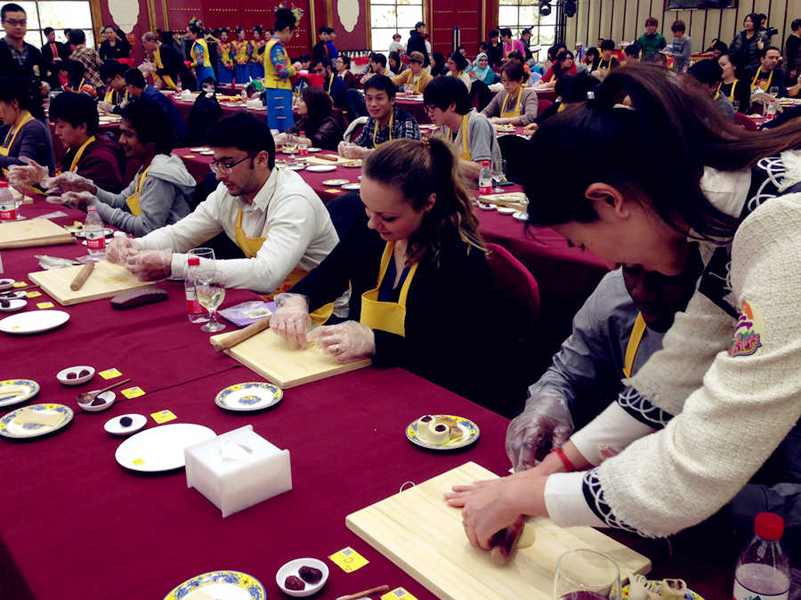 Foreigners learn how to make Chinese imperial snacks. (chinadaily.com.cn/Yu Yao)
The 9th Beijing Salon-Experience Beijing event, themed "Experience the Culture of Chinese Imperial Cuisine," kicked off at the Kairui Yu Xian Du Chinese Royal Gastronomy Museum on Sunday.
This event was sponsored by Beijing This Month Publications and Beijing Foreign Cultural Exchange Center. Throughout the event, activities include listening to a talk on the culture of Chinese imperial cuisine, learning about classic culinary techniques, tasting and competing in making imperial snacks along with visiting the museum.
More than 150 expatriates, mostly foreign diplomats and exchange students, experienced Chinese traditional cultue hands-on during the event.
We recommend: