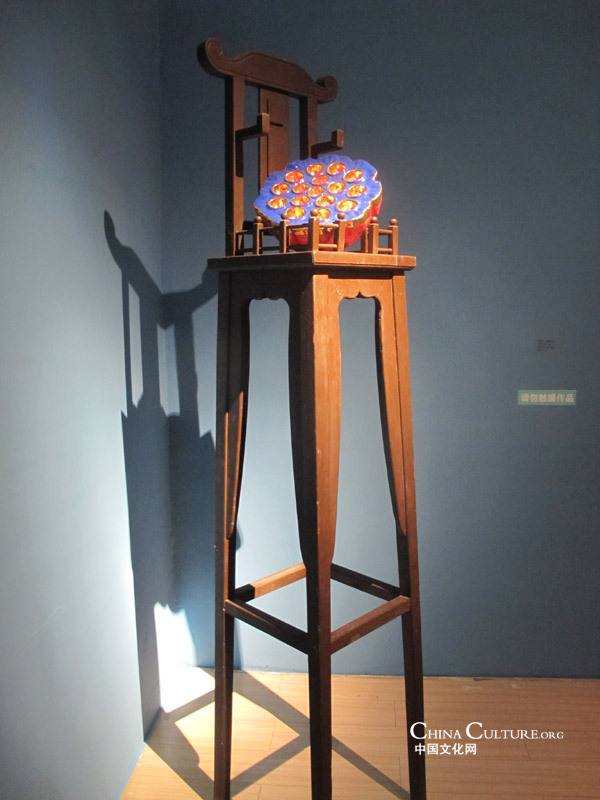 Chen Zhou's exhibition titled "Purifying" is underway at the 798 Art Zone from September 28 to October 22, in Beijing. [Photo /chinaculture.org]
Lotus, as a common and traditional theme, appears frequently in Chinese literature, music and art and is used to
express elegance, dignity and purity.
But with artist Chen Zhuo's sculptures, something new can be discovered.
Chen Zhou's exhibition titled "Purifying" is underway at the 798 Art Zone and is part of the ongoing "Ode to Lotus" series.
"There is a delicate combination and comparison between Chinese tradition and modern art," said Zhang Siyong, curator of the exhibition. When speaking about Chen Zhou's work he said,,"The Chinese elements, such as the old-style long narrow table, fauteuil, pottery and porcelain, all produce a strong visual impact while reflecting on our past and modern lifestyles through her re-organization of these familiar materials."
Address: New Millennium Gallery Beijing, 3818 warehouse, 798ArtZone,No.2 Jiuxianqiao Road, Chaoyang District,Beijing
Time: September 28 - October 22, 2013
Tel: +86-10-64324122
We Recommend: