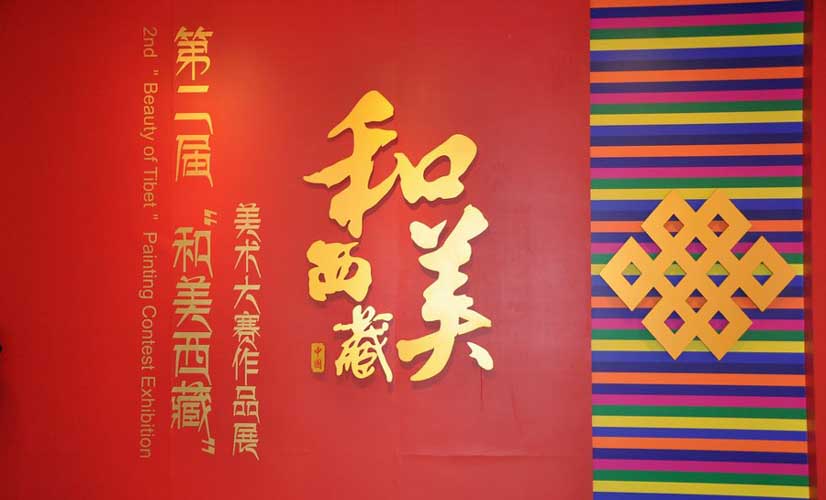 (People's Daily Online/Wang Jinxue)
The opening ceremony of the second "Beauty of Tibet" Painting Contest Exhibition with the theme "My Chinese Dream" was held at the National Center for the Performing Arts in Beijing on Sept. 26, 2013, and the exhibition will be open to the public for free till Oct. 10.
Five gold awards, 10 silver awards as well as 15 bronze awards were awarded, and a total of 200 outstanding entries are on display at the exhibition
The event is sponsored by China Tibet Online, supervised by the Chinese Artists Association and co-organized by the Literary Federation of Tibet Autonomous Region. It has collected wonderful Tibet-related artworks from professional and amateur artists nationwide with the aim to help people understand more about Tibet and the people living there.
We recommend: