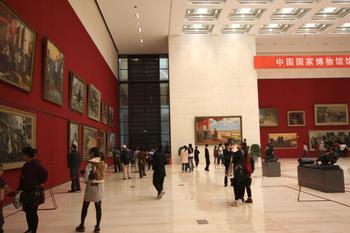 Three watercolor artists will exhibit 120 pieces of work to illustrate northern China, with a mix of eastern and western styles, in the National Art Museum in Beijing.
The three artists, all from northern China, are Guan Weixing, Zhang Kerang and Zhang Xiangde.
Each artist boasts a distinct style of watercolor painting, the exhibition's organizer, Heilongjiang Provincial Artists Association, said on Friday.
Guan focuses on portraits, Zhang Kerang depicts ordinary life and Zhang Xiangde concentrates on landscape, the organizer said.
According to the organizer, it is the seventh year the three artists hold a show together.
The exhibition takes place from March 15 to 23.
Source:Xinhua
Editor:Jinxin