Recently, the painting Figures under the Pine Tree, by the Ming Dynasty master Qiu Ying (c. 1482-1559), was sold for 801,7 million Japanese yen (US$7,6 million), at the Tokyo Chuo Auction in Japan.
Qiu Ying was regarded as one of the Four Masters of the Ming dynasty. He painted with the support of wealthy patrons, creating images of flowers, gardens, religious subjects and landscapes in the fashion of the Ming dynasty (1368-1644).
It's a good chance to take a glimpse of paintings by Qiu Ying.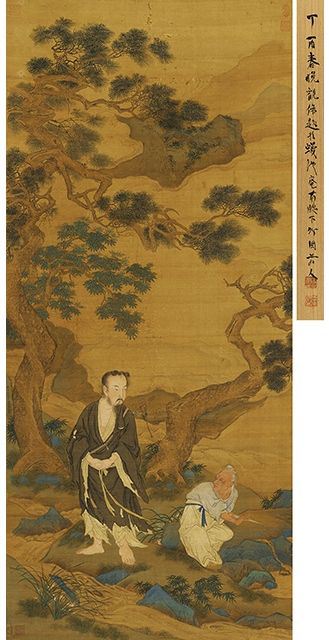 Figures under the Pine Tree by Qiu Ying. [file photo]