Now is a good season to enjoy lotus flowers around China. Chinese people have an abiding fondness for this beautiful species. Untouched by any impurities, the lotus symbolizes purity of the he
artand mind, and represents long life, humility, honor and tranquility.
Numerous painters have depicted the lotus's personality from diverse aesthetic perspectives. Let's take a look at some lotuspaintings by China's prestigious painters.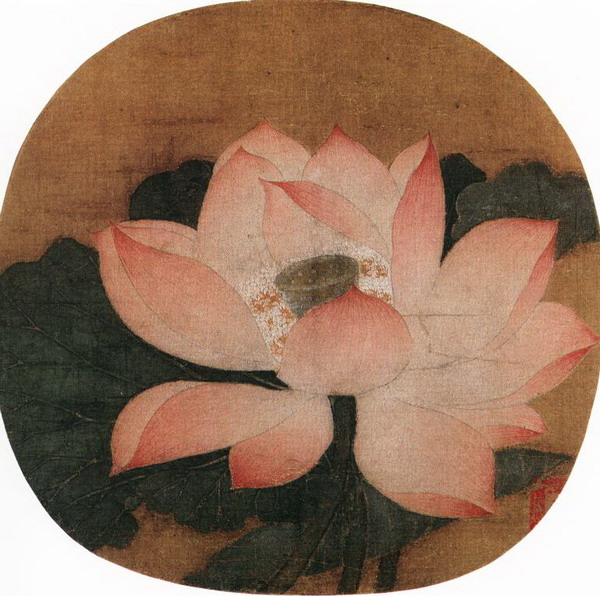 A Lotus Flower Just Rose from Under Water, by Wu Bin from the Ming dynasty (1368-1644). Exhibited in theBeijingPalace Museum, it is the oldest lotus painting collected by the Museum. [Photo/qq.com]