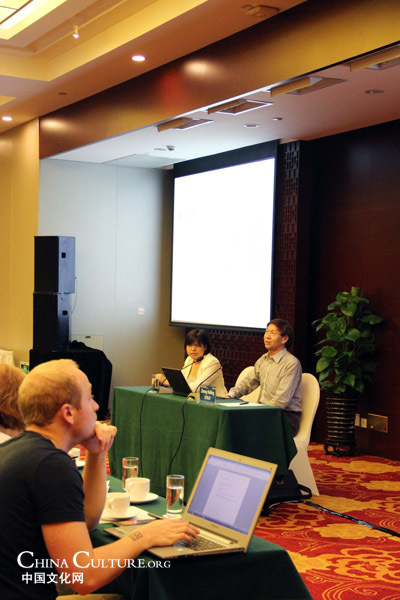 Zheng's lecture captured the foreign sinologist's attention. [Photo by Mei Jia/China Daily]
"We bring in an efficient mechanism in this program, offering the younger generation of sinologists lectures, cultural tours and assignment to specific research centers, as well as a special conference in which we join the translators, the writers, the publishers and sponsors together, face to face, to help them reach agreements on new book projects," said Tang Jing, one of the organizers from the Center of International Cultural Exchanges.
"The special project is an innovation that has already received enthusiastic feedback, though it will be officially open on Sept 18," Tang added.
Lu Jiande, director of the Literature Institute of the Chinese Academy of Social Sciences, was also invited to lecture on the same day. His speech excited Yichuan Sang, a writer and publisher from Canada, because "it's great to know how the man in charge of China's top academic body of literature thinks and evaluates the writings".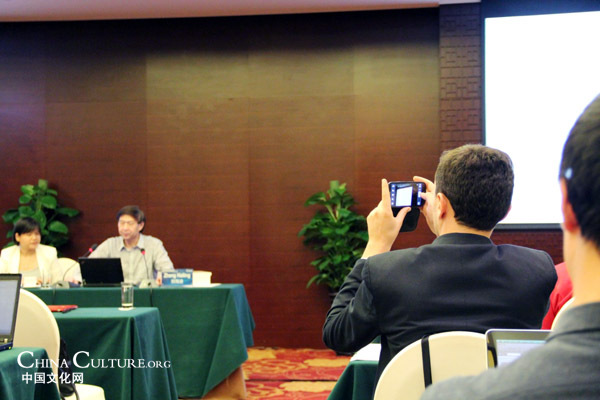 The sinologists listen attentively and some record the lectures on their smart phones. [Photo by Mei Jia/China Daily]
We Recommend: