Wangfujing Pedestrian Street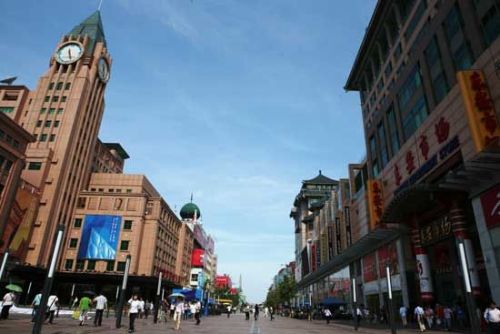 [Photo/163.com]
Address: north to Chang'an Avenue, Dongcheng District
East to Tian'anmen, Wangfujing Pedestrian Street is a north-south street of over 1,800 meters long. Today it has become a lively comprehensive commercial pedestrian street.
Wangfujing Pedestrian Street received the so-called "golden cross" layout after renovation. The crossroad of Jinyu Hutong is designed as the center, with the hotel street in the east, the food street in the west, the shopping street in the south, and the culture street in the north.
The most famous commercial street in Beijing, Wangfujing Pedestrian Street is home to China's biggest crafts shop, Xinhua Bookstore, Foreign Language Bookstore and photo studio. There are also many time-honored and characteristic shops.
Means of transportation: Bus 210/103/104/211, get off at Dengshixikou Station; Subway line 1, get off at Wangfujing Station
We Recommend