Beijing, a city with a history spanning 1,000 years, is home to hundreds of streets with various characteristics, all showing us the attractiveness of the Chinese capital. There are 10 that are very representative and have always been destinations for tourists home and abroad.
Liulichang Culture Street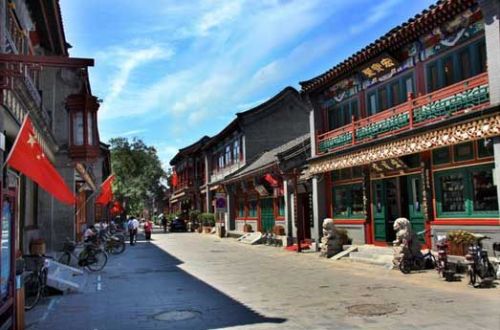 [Photo/163.com]
Address: Xuanwu District
During the Yuan (1271-1368) and the Ming Dynasty (1368-1644), glass furnaces, or Liulichang in Chinese, were established in this street, hence its name. Antique dealers started their business here from early days of the Qing Dynasty. By the rein of Emperor Qianlong (1735-1795), the street had become a trade center for antiques. After the establishment of the People's Republic of China in 1949, many book and antique businesses set up shops there, including Rongbaozhai, a world-famous Chinese antique store. The street was renovated in 1982, which restored its classic flavor.
Along the street are more than 100 shops, covering a wide range of products and services, including calligraphy, paintings, rare metals and stones, pottery and porcelain, Wenfangsibao (Four pieces of stationery, including writing brush, ink stick, ink slab and paper), jewellery, musical instruments, rubbings from stone inscription, antique copies, antique packing and restoration, lanterns and blankets.
Means of transportation: Bus 7/70/14/15, get off at Liulichang Station
We Recommend