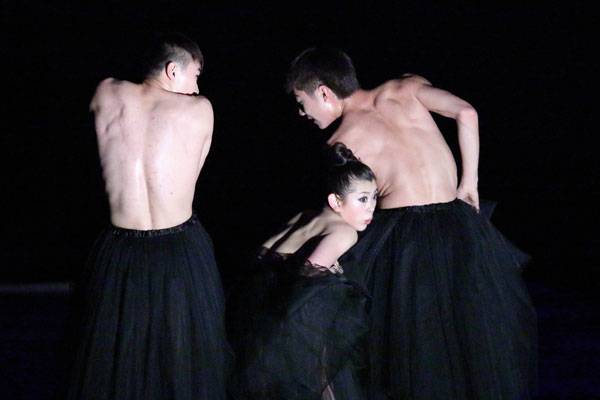 The modern dance production Have Fun is choreographed by Sun Zhuzhen, one of the country's first formally trained dancers. Photos Provided to China Daily
It will be a school reunion like no other when graduates from the modern dance program at the Beijing Dance Academy get together to showcase the skills they have honed over the past 10 years. Chen Nan reports.
Wu Yandan is attending a school reunion in July - the first one since her class graduated from the Beijing Dance Academy in 2004.
Instead of discussing marriage, children, or divorce, Wu asked her classmates, "Can I dance with you again?"
As one of 28 graduates from the modern dance class, the first and only four-year modern dance program (Guangdong branch) of the Beijing Dance Academy, Wu, along with nine of the classmates, will celebrate the reunion in a special way by presenting a show titled Ten Years on July 25 and 26 at the National Center for the Performing Arts in Beijing.
Over the past 10 years, Wu and her classmates have been working in the field of modern dance, which is considered avant-garde and is largely overlooked by mainstream audiences.