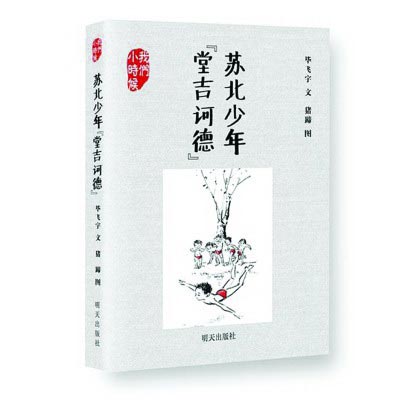 A Young Boy Named Tangji Kede in Northern Jiangsu by Bi Feiyu.[File photo]
The China Daily reading team looks at some of the books that attracted praise from critics over the past year and are perfect reading material for the holiday season.
Bi Feiyu attempts non-fiction in his new book A Young Boy Named Tangji Kede in Northern Jiangsu.Bi recalls his childhood in Xinghua, a small city in northern Jiangsu province, where he grew up in poverty during the "cultural revolutuion"(1966-76).
Readers and critics have dubbed it an inspiring read that sheds light on how China's top award-winning writer became the man he is today.
In an interview, Bi said he had a hard time balancing his emotions with the rationality of logic. When reflecting on his childhood years, he found them undoubtedly bitter. But he struggled with getting across the spirit of reflection in the narrative because as a young boy of 7 or 8, he wasn't aware of how hard his life was.
In fictional works, Lin Bai, known for her feminist writing and exploration of female experiences, offers a new novel Stones of Going Back and Forth to the North.Featuring two generations of female intellectuals' life in Northern China and in the capital, the novel reflects on the country's changes over the past 50 years.
Lauded by critic Meng Fanhua as one of the most experimental and contemplative contemporary Chinese writers, Han Shaogong's new work Book of Day and Night explores the fate and choices of Chinese born in the 1950s."Catching the breath of the time...the book is an elegy to his generation," Meng says.