China has become a popular destination for many foreigners due to its fast development, favorable policies and sound business opportunities. A recent survey revealed the 10 most attractive Chinese mainland cities for foreigners to reside in, with Shanghai topping the charts for two years running, followed by Beijing and Tianjin.
The national annual survey, which was launched in 2010 to promote Chinese cities among expats, was conducted during July and August of this year. A total of 72,000 expats, including recipients of the Chinese Government Friendship Award, winners of the Thousand International Talents Program and foreigners living and working in China, participated in the survey through both paper and online voting.
The 10 cities among all Chinese cities at prefecture level and above (excluding Hong Kong, Taiwan and Macao) were selected based on 18 indicators of their performance in terms of policies, administration and working and living environments for foreigners.
All of the top 10 cities are located in eastern China; major cities in central and western areas rank between the 11th and 20th spots, showing a great regional unbalance in attracting foreigners.
Let's take a closer look at the top 10 most attractive Chinese cities for foreigners in 2013.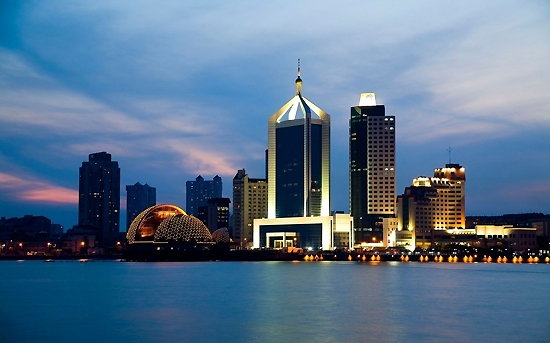 Qingdao, Shandong Province [File photo]
No 10: Qingdao, Shandong Province(山东青岛)
Qingdao, located in the southeastern part of Shandong Province, is a beautiful seaside city bordered on either side by the Yellow Sea. The city is a major port for domestic and international trade.
Qingdao is on the list mainly due to its favorable living and working environment, although its children's education is unsatisfactory. Except for convenience in obtaining policy information, all the other four indicators in Qingdao's policy environment rank below the average score. Its integrity in organizational structure is also expected to be improved.
We recommend: