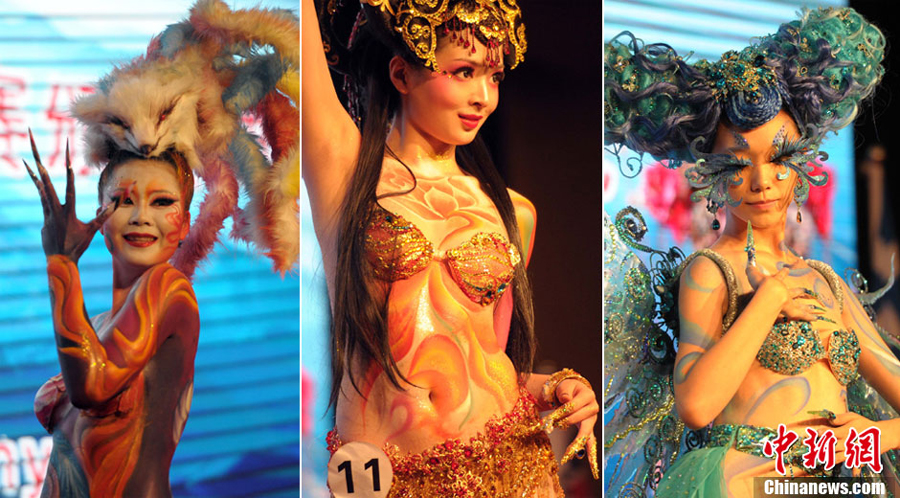 Model demonstrate body painting during the "China Myth" body painting performance in Wuhan on Nov.11, 2013. (Photo/CNS)
The body-painting performance named "China Myth" was held in Wuhan International Conference and Exhibition Center in Wuhan, central China's Hubei province on Nov, 11, 2013. The show was organized by the 61th annual session of CIDESCO - world's major international beauty therapy association, and more than 600 experts from 36 countries took part in the session.
Founded in 1946, CIDESCO is called the "beauty industry's Olympic" and is held in one of their members' states annually.