China Cultural Center introduces quyi to France
Updated: 2020-07-09 14:25
(Chinaculture.org)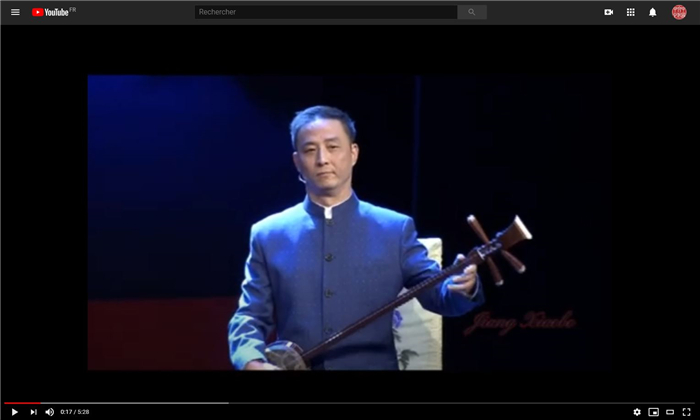 Quyi, which has a history of more than 2,000 years, is performed as storytelling and singing.[Photo/Chinaculture.org]
The official website of the China Cultural Center in Paris launched Visiting Chinese Quyi Online on July 1, inviting French audiences to enjoy quyi.
The first phase of the series of activities was launched with Sichuan ballad performing and Suzhou storytelling singing Pengzhou Peony Suzhou Moon. The program took part in the 12th Paris Chinese Quyi Festival held by China Cultural Center in Paris in 2019, and won the excellent repertoire award at the Quyi Festival. Qingyin is a national intangible cultural heritage project in China. During the performance, the actress sings in Sichuan dialect, using sandalwood and bamboo drums to control the rhythm. It was the most popular song in Sichuan area from 1930s to 1950s. Suzhou Tanci originated from Tao Zhen in the Yuan Dynasty and was popular in Jiangsu and Zhejiang provinces in the Qing Dynasty.
Once the activity was launched, it attracted wide attention and active participation of French netizens and students of the center. Claude, an audience at the festival and a Chinese culture fan, said in a letter: "Since the establishment of the Quyi Festival in 2008, I have signed up to watch every session. I especially like this online program, which combines two different kinds of music. One is about the beauty of peony in Pengzhou, Sichuan, which is crisp and playful; the other is about the beauty of Suzhou's moonlit night, which has a long-lasting appeal." Sabina, a student of the center, said the online cultural activities of the center are becoming more and more diversified in forms and contents. Thanks to the center, the cultural life under the epidemic situation has become more safe, convenient and substantial.