Sino-Malaysia Youth Painting Exhibition held in Kuala Lumpur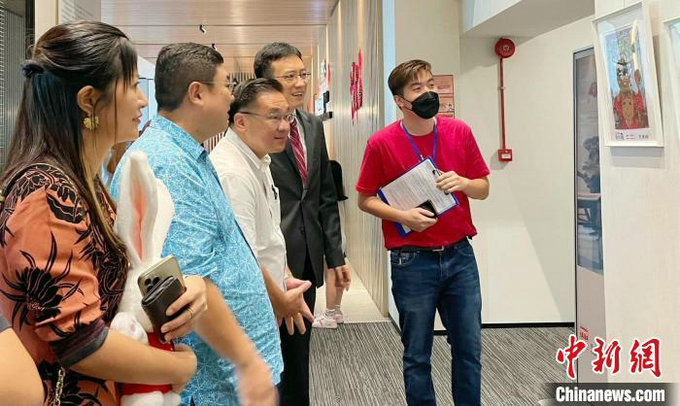 Anexhibition for Chinese and Malaysian youths themed "Friend Cities Painting Beautiful China" was opened in Kuala Lumpur on January 14.
Over a hundred award-winning works of the painting competition were exhibited at the event, along with 32 outstanding domestic and international works from the "Dialogue with the World" traveling exhibition organized by Jiangsu Province.
Mr. Zhang Jiexin, Director of the Chinese Cultural Center in Kuala Lumpur, presented commemorative certificates to the 12 young winners of the competition. Emma Pang, the representative of the contest winners, thanked the contest online for the good exchange opportunity itprovided. He expressed that he would pay more attention to the Malaysia-China friendship and participate more in the art exchange activities between the youth of Malaysia and China.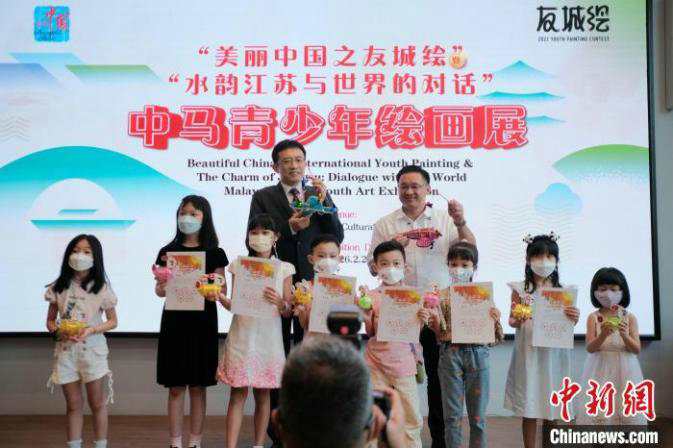 The competition was jointly organized by the Chinese Cultural Center in Kuala Lumpur, the Foreign Affairs Office of Jiangsu Province and the Department of Culture and Tourism of Jiangsu Province. The event heldthe idea of green development and green future, encouraging participants to respond to green environmental protection.
Over 700 Malaysian youths participated in the competition from July to October 2022. The youths drew their hopes for a green future and friendship between China and Malaysia, using green as the main theme and combining elements of the Malaysia-China friendship city. There were five categories: pre-school, lower primary, upper primary, secondary and tertiary, and 110 entries were selected as the top three in each category and the best entry.
Contact us
Address:ASEAN-China Centre, No. 43, Liangmaqiao Road, Chaoyang District, Beijing, China
Postcode: 100600
Tel: 86-10-65321660 ext 636
Fax: 86-10-85322527
Weibo: weibo.com/aseanchinacentre