Why are Chinese toys popular in RCEP market?
From January to November 22, southeast China's Ningbo city, Zhejiang province, exported 1.04 billion yuanworthof toys to Regional Comprehensive Economic Partnership Agreement (RCEP) member countries, up 27.4% year-on-year, nearly four times the overall increase in local foreign trade.
What are the favorable factors for China-made toys exports that benefit theRCEP? Why do Chinese toys sell well in the RCEP market?
Favorable Factors
The end of the year is the peak season for purchasing New Year gifts. In a toy enterprise in Ningbo, workers were busy packing a puzzle toy called "Huaxia Memory" for export at the end of 2022. The company, which produces educational toys, exported $5.5 million worth of toys in 2022, up 30% year-on-year. The growth comes mainly from RCEP countries such as Vietnam, the Philippines, Indonesia and Singapore.
As the Lunar New Year approaches, designers in the product development department were busy finalizing designs for products such as rabbit lamps and New Year red envelopes. Jin Yinong, the design director, introduced that most of the other RCEP member countries are deeply influenced by China's traditional culture. Therefore, the integration of more traditional Chinese cultural elements in product design has become a common choice for many toy designers.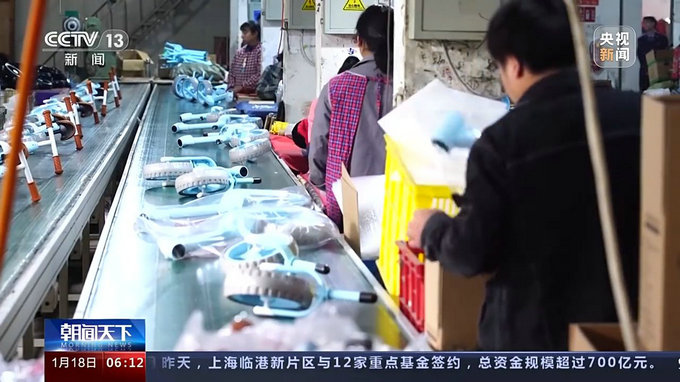 Some toy enterprises mainly focus on the traditional Chinese culture, while others take the initiative to work on theproduct consumption experience. The children's balance bike thatthis factory produced is designed specifically for the growing consumer demand in the RCEP market, and is a hot itemin Indonesia, Malaysia and the Philippines.
Preferential Policies
Ningbo local toy enterprises continuously consolidate their international competitive advantages. At the same time, the influence of the RCEP is expandingand the application of relevant trade rules are becomingmore and more extensive. New preferential policies have brought toy enterprises real dividends. The introduction of various preferential policies of tax and fee also help enterprises to relieve financial pressure.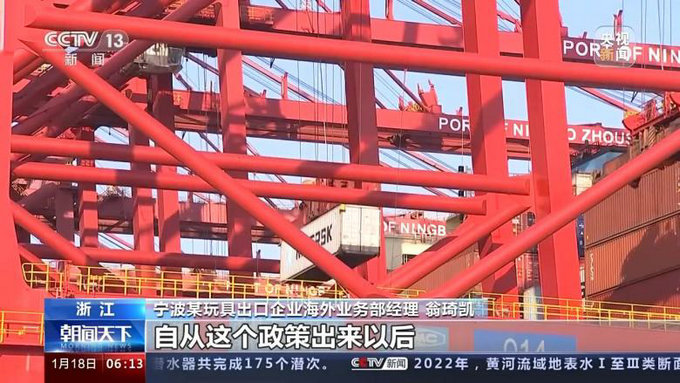 Weng Qikai, manager of the overseas business department of a toy company in Ningbo, made special mention of the zero-tariff policy. He introduced that,since this policy came out, the company's production cost has been directly reduced, which also improves the bargaining power of products in the local market and brings more opportunities to the enterprise.
In order to promote the export of toy products, local customs, taxation and other functional departments offerfirst counsel for the enterprises door-to-door, to help enterprises to make use of the RCEP policy dividends.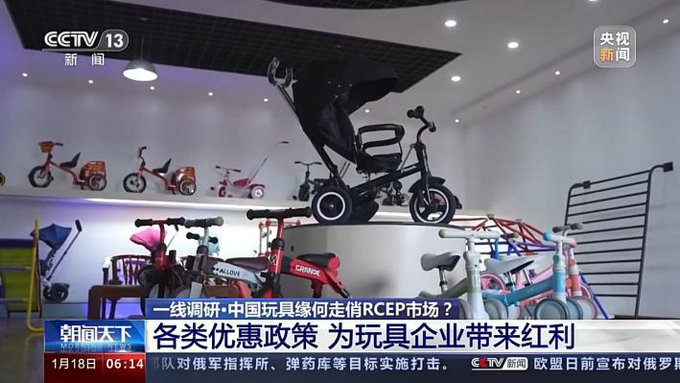 China's toy exporting industry has shown a booming trend for the companies tofully explore the traditional cultural resources, strengthen innovation and improve consumer experience, excavatingthe added value of products. Relevant departments also are makingefforts to implement the relevant preferential policies of the RCEP.
Contact us
Address:ASEAN-China Centre, No. 43, Liangmaqiao Road, Chaoyang District, Beijing, China
Postcode: 100600
Tel: 86-10-65321660 ext 636
Fax: 86-10-85322527
Weibo: weibo.com/aseanchinacentre