China-ASEAN Youth Painting Exhibition launches in Guangxi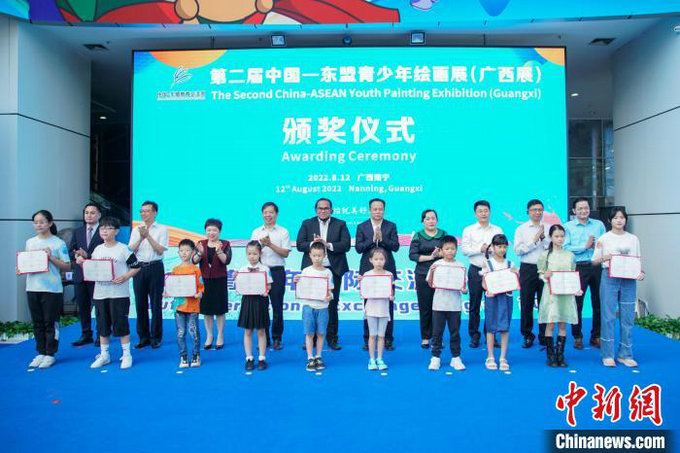 The awards ceremony of the second China-ASEAN Youth Painting Exhibition (Guangxi) was held in Nanning, Southwest China's Guangxi Zhuang Autonomous Region, on Aug.12.
"The world is facing challenges such as epidemics, wars and hunger. I hope China and ASEAN countries can work together in solidarity to make the world more thriving and people's lives more beautiful." So said Yeh Xi Rong, an Indonesian student from Guangxi Institute of Vocational Technology, speaking as a representative at the ceremony.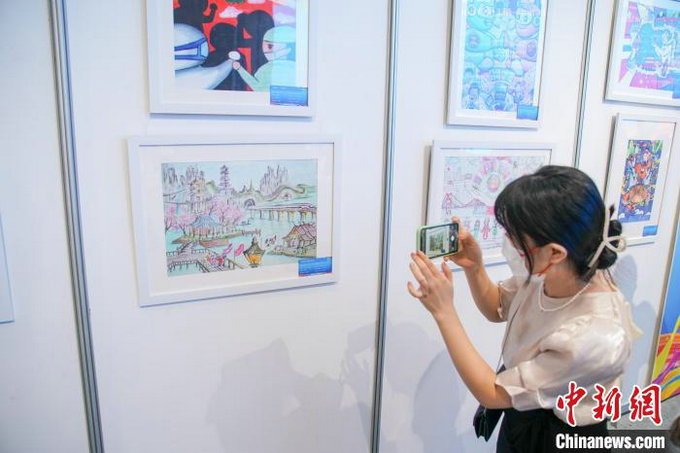 Under the title "Painting a Better Future Together", this year's exhibition aims to use painting as a medium to build a platform for friendly exchanges between China and ASEAN youths. This year's exhibition has collected more than 40,000 works from China and ASEAN countries, and the organizers have selected nearly 400 works from more than 500 award-winning pieces for display in Guangxi.
Shi Donglong, president of the Guangxi People's Association for Friendship with Foreign Countries, said the young people used their brushes to build bridges of communication and friendship, depicting a bright vision of China-ASEAN solidarity and cooperation and building the "five homelands" together. He added he believed all youngsters participating in the event and people from ASEAN countries have confidence and hope in a bright future for China-ASEAN relations, and the youngsters will greatly contribute to their sustainable and healthy development.
According to Azriemi, consul-general of the consulate general of Malaysia in Nanning, the ASEAN and Chinese youths portrayed their dreams and aspirations through their beautiful paintings, allowing the audience to appreciate the beauty of art. He added cooperation between ASEAN countries and China in the fields of culture and art is similar to the efforts they have been making.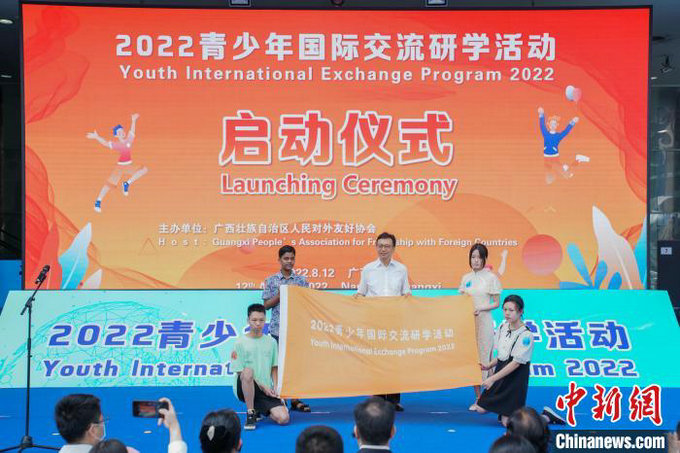 Guangxi is the only province in China adjacent to ASEAN by land and sea, and is also one of the most active provinces and regions in China's interaction with ASEAN countries. The Youth International Exchange Program 2022, organized by the Guangxi Friendship Association with Foreign Countries, were launched in Nanning on the same day, with winning representatives of the painting exhibition as well as representatives of international students in Guizhou, children of foreign expert teachers and other youngsters at home and abroad gathering to learn about Guangxi's opening up and development, and to experience the scenery and culture of the region.
Contact us
Address:ASEAN-China Centre, No. 43, Liangmaqiao Road, Chaoyang District, Beijing, China
Postcode: 100600
Tel: 86-10-65321660 ext 636
Fax: 86-10-85322527
Weibo: weibo.com/aseanchinacentre