Environment-themed painting exhibition by ASEAN-China children held in Sichuan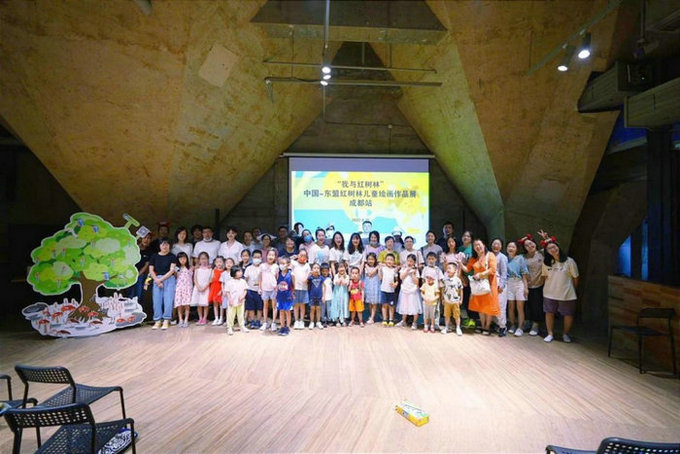 An environment-friendly-themed painting exhibition by ASEAN-China children titled "Me and Mangrove" was held in southwest China's Sichuan province on June 25, 2022, organized by Global Environment Institute. The artworks were selected from the same themed painting competition held in 2021. All the artists were aged 4 to 14 and came from six countries, namely China, Myanmar, Thailand, Vietnam, the Philippines, and Indonesia. The innocent, simple, childlike and creative brushstrokes showed the most sincere love of mangroves among the young children in the ASEAN-China region. They presented the magnificent beauty and vitality of mangroves from different angles for the viewers.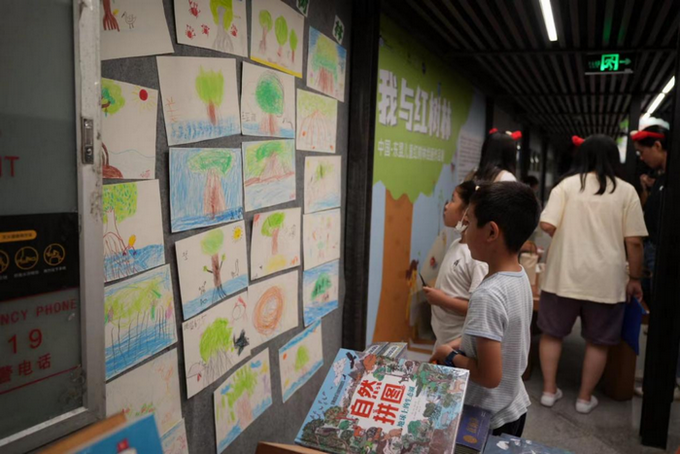 The exhibition had already toured Kunming, Beijing, Xiamen and Beihai, and was featured in the NGO Parallel Forum of the 15th Conference of the Parties to the United Nations Convention on Biological Diversity (COP 15) in September 2021, showcasing the commitment and enthusiasm of China and ASEAN countries to protect mangroves for environmentalists from all over the world. This time in Chengdu, which was known as the capital of China, the exhibition hoped to showcase the natural beauty of the mangrove ecosystem, the unique geography of mangrove coastal communities, the unique customs of Southeast Asian countries, and the mangrove conservation and restoration efforts of China and ASEAN countries for the public in the southwest.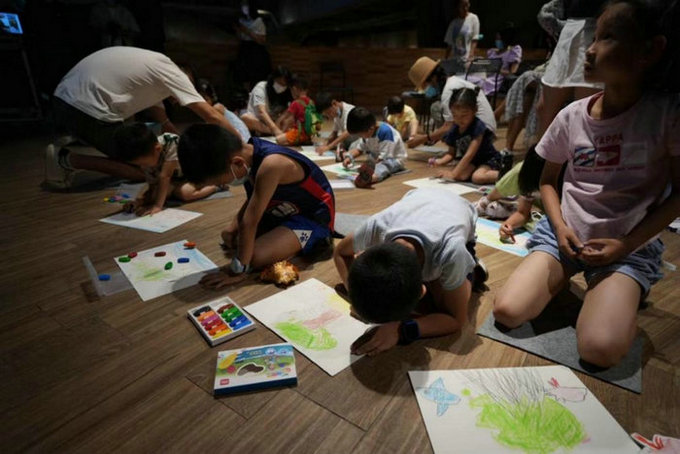 On the opening day, more than 20 Chengdu-based families attended the special event. They learned more about mangrove ecology and conservation through science popularization, paintings and viewing of the exhibition. In addition, families who attended the activity also received a mangrove sapling. After sprouting, those mangroves will be brought back to the seashore where they were born to continue growing and to guard the safety of the coastal community.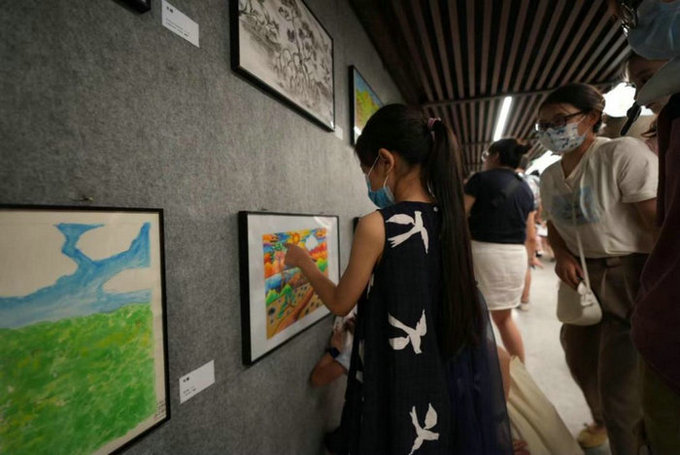 The exhibition was on display at the Fansho Bookstore from June 25 to July 10, raising the public's awareness of mangrove protection through the paintings, and to altogether guard the mangroves, which were the most vibrant coastal scenery.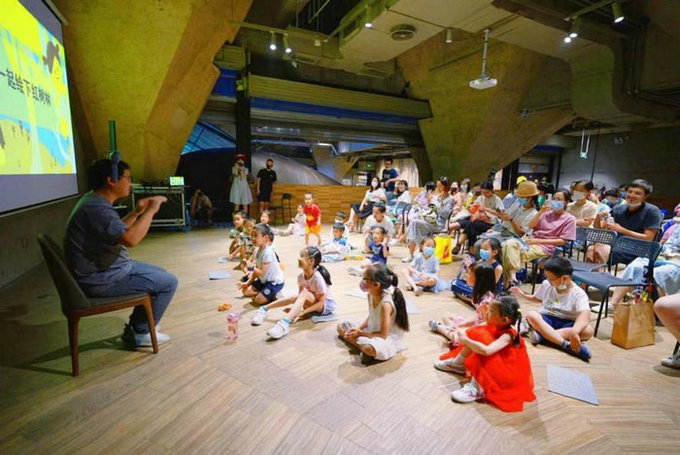 Mangroves grow in the intertidal zone of tropical and subtropical coasts, and are a plant community dominated by mangrove plants, which are known as "marine forests" and "coastal guardians", and are one of the most important wetland ecosystems on earth. China and ASEAN countries are one of the most important distribution areas of mangroves in the world, with about 33% of the world's mangroves. The ecological corridors formed by mangroves provide habitats and feeding places for mangrove plants and animals, migrating birds, as well as important living resources and security for coastal residents. However, human production and livelihoods are leading to a continuous reduction of mangrove area, with the global mangrove area decreasing by 21,200 hectares per year, and the mangrove forest in ASEAN countries is also degrading at a rate ranging from 0.25-20% per year. Mangrove protection and restoration is urgent.
Contact us
Address:ASEAN-China Centre, No. 43, Liangmaqiao Road, Chaoyang District, Beijing, China
Postcode: 100600
Tel: 86-10-65321660 ext 636
Fax: 86-10-85322527
Weibo: weibo.com/aseanchinacentre