Online class shares Chinese culture with Indonesian teens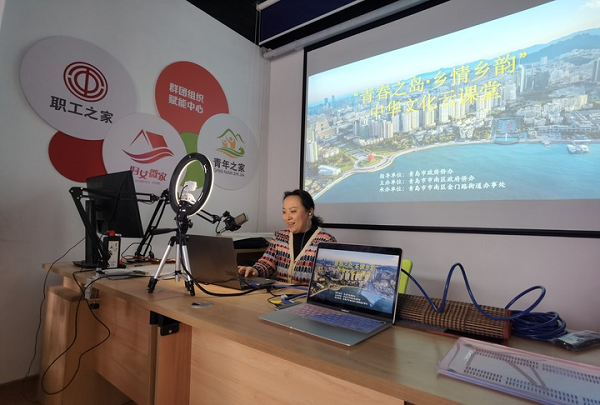 "The horizontal stroke is like a cloud in the blue sky, and the vertical one is like an ancient tree," said Cui Miao, vice-chairman of the Qingdao Youth Calligrapher's Association, as she wrote the characters for "China" in an online class. On the other side of the screen, teenagers in Indonesia were following her lead, stroke by stroke.
This is the third time Cui had an online public class to teach traditional Chinese culture. "Chinese calligraphy has extensive and profound importance. I hope to let Indonesian teenagers experience Chinese traditional aesthetics in different ways, so as to develop their interests in Chinese poetry, painting and more kinds of culture."
The course started two years ago with an email from Lin Mingzhu, president of Indonesian Chinese Lequ Academy, who expressed her hope more Indonesian teenagers could learn about traditional Chinese culture through online courses.
Due to the epidemic, Indonesian children could not participate in in-person summer camps. A large number of Chinese people in Indonesia had a strong desire to find their roots in culture, therefore Lin, who specialized in Chinese culture training and education, decided to invite Chinese teachers to conduct a series of online courses free of charge.
After careful preparation, the first lesson was successfully held in July 2020. Over the following two years, the project had been upgraded, with more and more teachers taking part and teaching on more than 30 different subjects, including calligraphy, painting, folk music, dance, martial arts, poetry, paper cutting, batik, tie-dye and silk flowers, to share Chinese culture with young people in Indonesia.
Folk artist Zhao Lihua's paper-cutting works are well-known by locals. Before giving online courses to Indonesian teenagers, she taught the art form to foreign students at various universities in classes that were very popular with her pupils. She created a piece for the class called "Heart to Heart", which meant that Chinese people are always with each other no matter how far apart.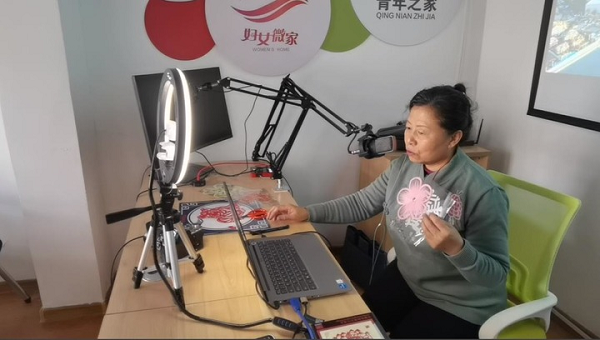 "Paper-cutting allows students to experience Chinese cultural elements in a lively and interesting way. Some paper-cut images are charmingly naive, some are complex and some have ingenious ideas. Every piece will have a different effect," Zhao said.
Since the launch of the online class, more than 5,000 young people from 37 schools and institutions in Indonesia have taken part.
Contact us
Address:ASEAN-China Centre, No. 43, Liangmaqiao Road, Chaoyang District, Beijing, China
Postcode: 100600
Tel: 86-10-65321660 ext 636
Fax: 86-10-85322527
Weibo: weibo.com/aseanchinacentre