Online performance held for Winter Olympics countdown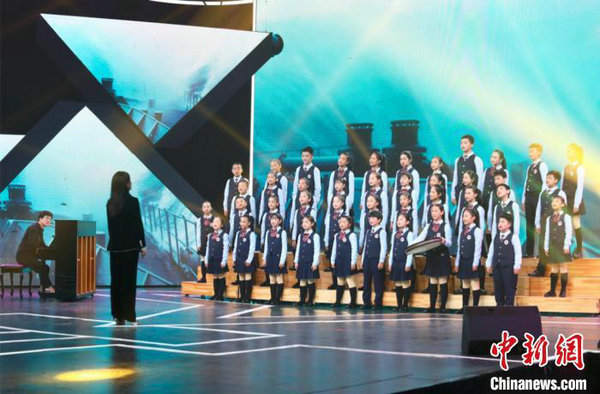 According to the Beijing Winter Olympics Organizing Committee, the "Embrace the Future" Youth Cultural Exchange and second Little Ambassadors of Chinese and Foreign Cultural Exchange activity was broadcast online on in October, marking the 100-day countdown to the 2022 Beijing Winter Olympic Games.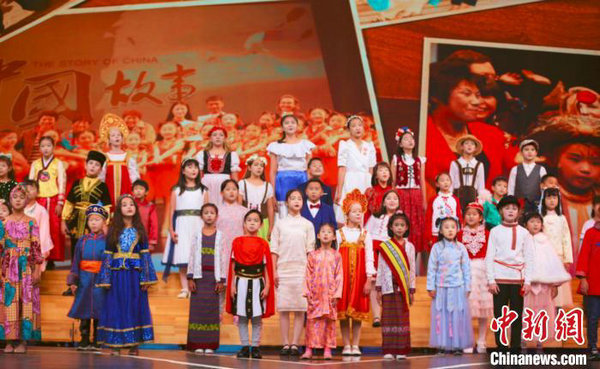 The show was co-hosted by BOCOG and the Ministry of Education, and jointly executed by the Press and Publicity Department of BOCOG and the ministry's Sino-Foreign Cultural Exchange Center. It was a non-profit cultural exchange program for Chinese and foreign teenagers aiming to promote cultural exchanges and mutual learning between teenagers and broaden their international horizons.
"I am honored to be able to speak for my hometown through my performance as the Beijing Olympic Winter Games counts down to 100 days," said Yanzihan Chen, a student at Shangdong School attached to Sichuan Normal University. "I came to Beijing to welcome the Winter Olympic Games, where I met some talented friends. I hope to see you again during the 2022 Games. You are welcome to visit Chengdu and experience the original Bashu culture."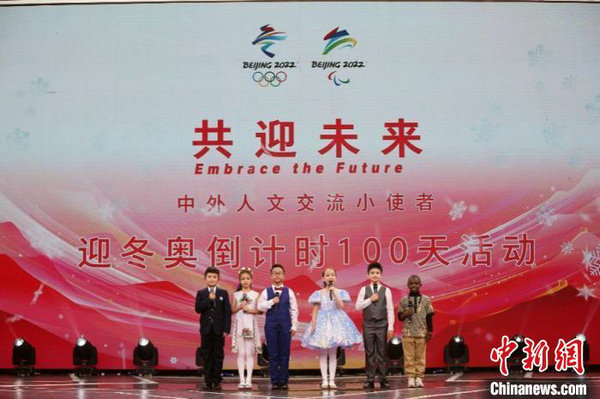 The show contained three parts — Embracing the Olympic Winter Games, Embracing the World and Embracing the Future. Youngsters from more than 20 countries and regions performed the theme song Embracing the Future, showing the anticipation for the Games. There were also young envoys from 11 provinces and cities in China, who welcomed the Olympics with enthusiastic dancings.
Youngsters from Chengdu gave a performance of Winter Olympics Fantasy, showing their anticipation for the Winter Olympics. Guangzhou teenagers performed Fast and Furious, showing the indomitable fighting spirit of athletes. Dancing performance The Redwas given by Shenyang teens.
The performance integrated elements of cultural exchanges between China and foreign countries, showing the profound Chinese traditional culture and the development of its modern culture. Night at the Museumby teens from Chongqing, looked at thousand-year-old ancient cultural relics from the child's perspective, showing the Bashu culture to the world. The dance Bright Lightfrom Hunan showed the values of a new generation of teenagers and advocates the hosting concept of Beijing Winter Olympics, "Green, Shared, Open and Clean".
In addition, the dance series Figures in the Mountainsshowed China's unique ethnic culture and music; and Bang Zoom, a large-scale symphony from Changsha, embodied children's wish to embrace the world and the future with an open mind.
The organizers will also hold a cultural exhibition to welcome the 30-day countdown to the Beijing Winter Olympics, which will serve as a prelude for Chinese and foreign teenagers to jointly welcome the Beijing Winter Olympics.
Contact us
Address:Asean-China Centre, No. 43, Liangmaqiao Road, Chaoyang District, Beijing, China
Postcode: 100600
Tel: 86-10-65321660 ext 636
Fax: 86-10-85322527
Weibo: weibo.com/aseanchinacentre