2021 China-ASEAN Education Cooperation Week displays rich achievements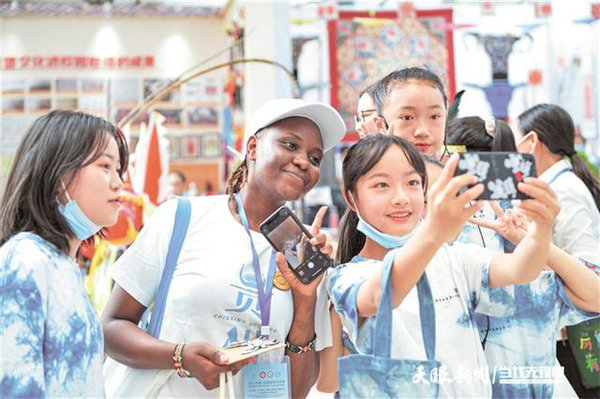 The 2021 China-ASEAN Education Cooperation Week, co-sponsored by the Ministry of Foreign Affairs of China, the Ministry of Education of China and the People's Government of Guizhou province, kicked off on Sept 24, 2021 at the permanent venue of the cooperation week in Guizhou. The opening ceremony and 24 supporting activities were held with the theme of "Uniting knowledge and action to build an educational vision for sustainable development cooperation". Activities were carried out online and offline, covering areas such as higher education, vocational education, education cooperation under the Belt and Road Initiative, school-enterprise cooperation, integration of industry and education and youth cooperation. In addition, more than 30 project activities will be held at different times throughout the year.
China-ASEAN Art and Education Achievements Exhibition
The China-ASEAN Art and Education Achievements Exhibition was held in the China-ASEAN Youth Cooperation Center on Sept 25. Forty-three schools in Guizhou showed their latest achievements.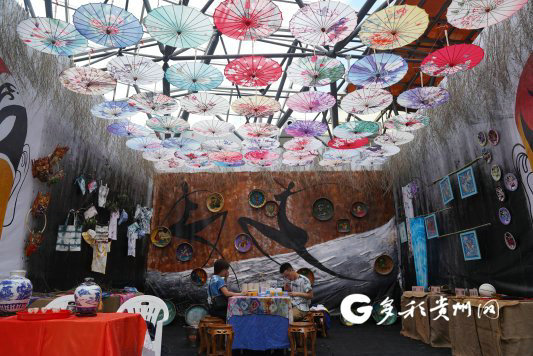 The exhibition included traditional ethnic cultural projects, including silver ornaments, hand-made dark tea, handmade batik, Miao clay art, ancient paper-making and other intangible cultural heritages.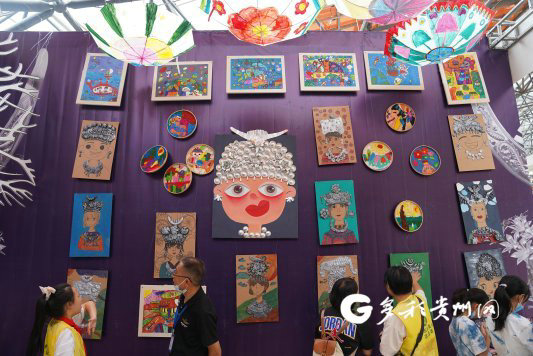 Zhongshan District No.2 Primary School brought creative cloth bag paintings to the exhibition. Teachers and students used textile pigments to paint on canvas bags, hemp bags, hats, pillows and T-shirts. The works showed the history of China's development and growth.
Teachers and students also performed Miao Sheng dance, an ethnic dance of Liupanshui for the guests, and presented their specialty, red kiwi fruit, to share regional customs.
China - ASEAN (International) RoboMaster Robot Championship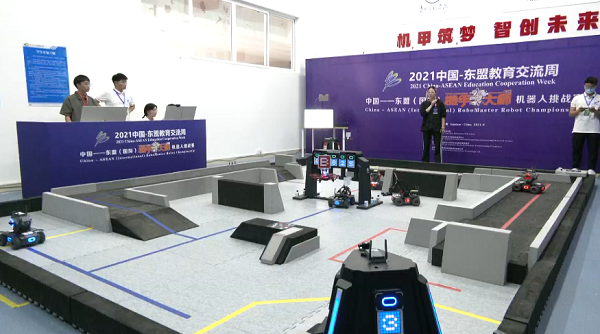 The China-ASEAN (International) RoboMaster Robot Championship was held in Guizhou Education University on Sept 26. Forty-eight robot enthusiasts from 12 teams of schools in China, Laos, Thailand, Malaysia, Vietnam and other ASEAN countries competed together online. Students from different countries and regions controlled robots remotely in competition. Three teams from Guizhou Experimental Middle School, Thailand Mansheng Technical College and Moutai Institute won first, second and third place respectively.
Contact us
Address:Asean-China Centre, No. 43, Liangmaqiao Road, Chaoyang District, Beijing, China
Postcode: 100600
Tel: 86-10-65321660 ext 636
Fax: 86-10-85322527
Weibo: weibo.com/aseanchinacentre