Children's Book Forum discusses market future in Post-pandemic Era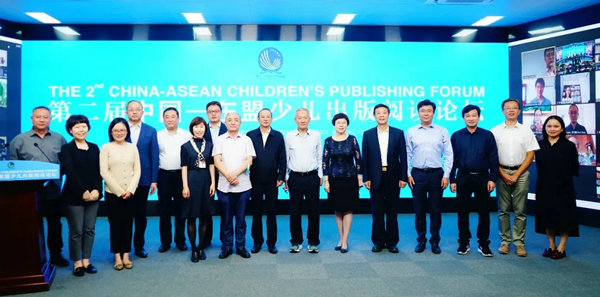 The Second China-ASEAN Children's Publishing Forum, a key event of the 28thBeijing International Book Fair, co-sponsored by the China National Publications Import & Export (Group) Co Ltd and the Jieli Publishing House, took place in Beijing on Sept 16, 2021.
The representatives of 13 publishing institutions from six ASEAN countries, including Cambodia, Indonesia, Malaysia, Singapore, Thailand and Vietnam, and the representatives from two publishing houses from Nepal and Sri Lanka attended the event, in person or via online streaming, alongside representatives of 23 publishing houses from the Chinese mainland.
Also attending the forum are Wu Shulin, executive vice-president of The Publishers Association of China; Xia Yunhai, deputy director general of the Overseas Promotion Bureau of the Publicity Department of the CPC Central Committee, Li Yaying, deputy director of the Education, Culture and Tourism Division of the ASEAN-China Centre, Zhang Mingzhou, chairman of the International Board on Books for Young People, Sun Zhu, president of the Chinese Children's Press and Publication Group, and Lin Liying, deputy general manager of the China National Publications Import & Export (Group) Co Ltd. Bai Bing, editor-in-chief of the Jieli Publishing House, presided over the forum.
They shared their insights and opinions, focusing on the theme of "Changes in the Children's Book Market in China and ASEAN Countries and Cooperation Strategies in the Post-pandemic Era" .They revealed a China- ASEAN Cooperation Project for Children's Books at the end of the forum, inviting more publishing institutions from the two sides to participate and to build a bridge of cultural exchange with high-quality books for children.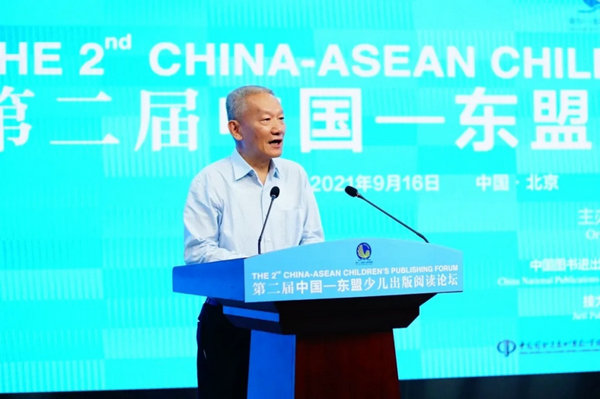 In his speech, Wu Shulin said that children's publishing lays the cultural foundation for people-to-people communication and plays an important role in shaping a better world for all.
The Publishers Association of China attaches great importance to the exchanges and cooperation between China and ASEAN countries in children's book publishing, and will fully commit itself to the profound task of sowing the seeds of friendship in the hearts of children, he added.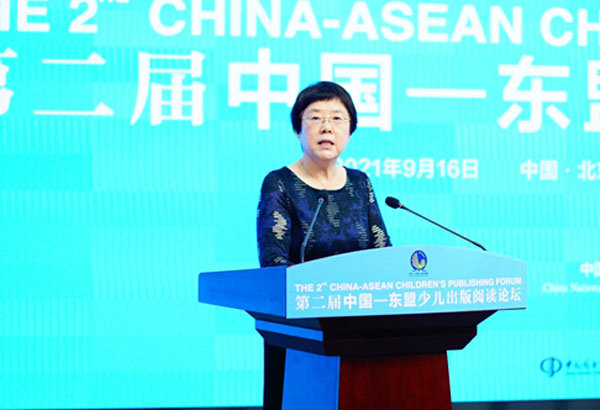 In her speech, Li Yaying said that this year marks the 30th anniversary of ASEAN-China dialogue relations. ASEAN-China Center has long been committed to promoting cultural exchanges and cooperation between China and ASEAN countries and that promoting cultural exchanges between children from both sides has always been a priority for the center. She hoped that children's literature and publishing in both China and ASEAN countries will benefit from the cooperation.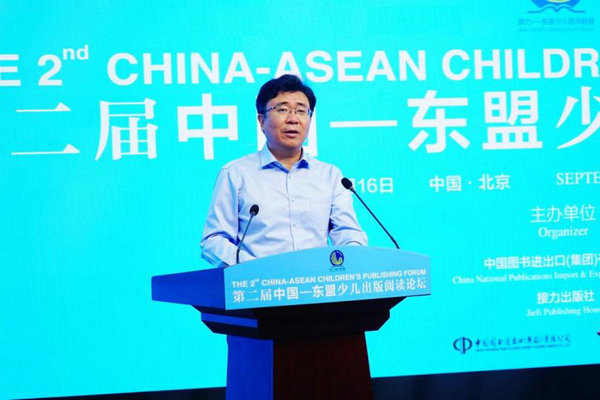 In his speech, Zhang Mingzhou believed that it is a general trend to seek international exchanges for the further development of children's publication industry and it is increasingly important for publishing institutions to work with outstanding international organizations in children's book publishing tThe International Board on Books for Young People has set up branches in 80 countries and the publishing organizations and the reading-promotion organizations in the ASEAN countries are welcome to participate and to play an active role, Zhang added.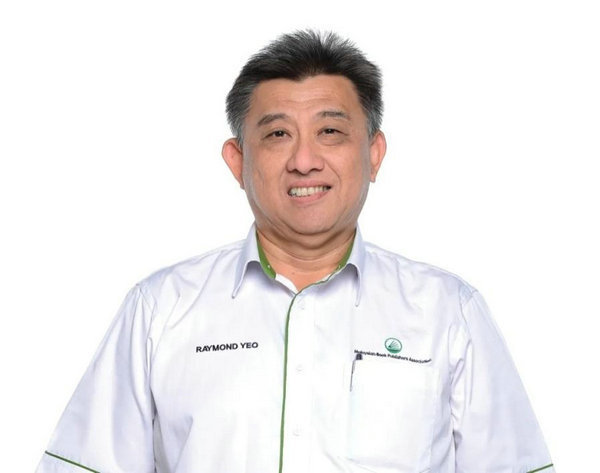 In his speech, Yang Zhenxian talked about a so-called "roller coaster pattern" of the Malaysian children's book market in the post-pandemic era. According to Yang, Malaysia entered a complete lockdown on March 18, 2020 and the act was followed by other countries in Southeast Asia, resulting in an overall decline in sales in physical bookstores. "The period from 2020 to 2021 was the worst ever for brick-and-mortar bookstore retail, and the market performance was dismal", Yang said.
"But every cloud has a silver lining. Opening its online bookstore in 2014, Koliti Publishing was closed in less than a year due to heavy losses as Malaysians had no habit of online shopping," recalled Yang. "The year 2020 saw a dramatic roller coaster ride in book retailing, with online book sales skyrocketing. Koliti's online book sales increased 3,500 times from one order per month in March 2020 to 5,000 orders per month in June 2021."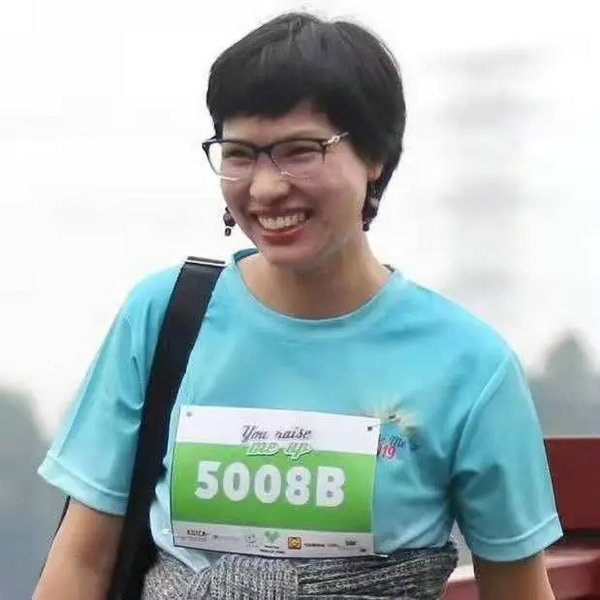 In her speech, Nguyen Hong Hanh said that, the children's book market in Vietnam was stable early in the pandemic era but eventually declined, causing a huge gap.
"The market for children's books was growing even at the beginning of the pandemic and then began to decline due to rising unemployment and insufficient household savings. As a result, bookstores in all major Vietnamese cities temporarily were closed," Nguyen recalled.
She believed that, with the popularization of smart devices in Vietnam, children are gradually adapting themselves to digital content and the digital transformation of children's book publishing becomes a general trend, creating new solutions for reading culture in the future.
"As the number of printed books is to decline, digital content is expected to increase by 8-10%. But paper works will remain the first choice in the long run for Vietnamese parents and publishers. Also, the import market for children's English books will thrive again," she predicted.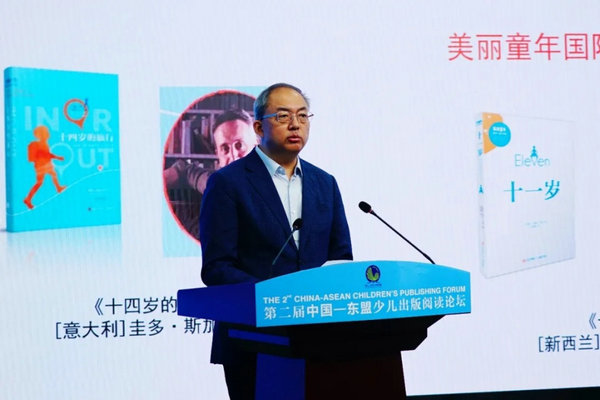 In his speech, Wang Yongbo, president of Jiangsu Phoenix Children's Publishing House, said that the publishing house has achieved positive results in the post-epidemic era. Its literary masterpieces had gained a foothold in overseasmarket.
"The publishing house has spared no effort to promote literary works by young and middle-aged writers abroad," Wang noted. "For example, the copyright of Bronze and Sunflower, a novel written by Cao Wenxuan for young readers, has been sold to 19 countries and the writer has won more than 10 international honors, including the British Pen Award and the Marsh Award for Children's Literature in Translation, for this novel."
Thematic book series of the Jiangsu Phoenix Children's Publishing House has become a highlight at copyright trade fairs. Thanks to smooth cooperation with the "Belt and Road" countries, the publishing house has sold the copyrights of quite a few thematic books to these countries, Wang explained.
His publishing house is working hard to hone its global competitiveness by soliciting international contributions and has been trying to integrate the literary themes and artistic tones of many other countries into its own children's literature thus creating a much more diversified publishing scenario for young readers worldwide.
Contact us
Address:ASEAN-China Centre, No. 43, Liangmaqiao Road, Chaoyang District, Beijing, China
Postcode: 100600
Tel: 86-10-65321660 ext 636
Fax: 86-10-85322527
Weibo: weibo.com/aseanchinacentre