Promoting publication exchanges, Chinese books exhibited in SE Asia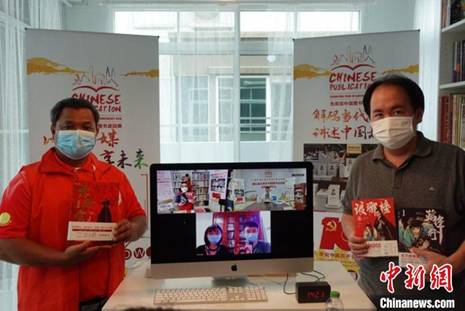 In early July, the 5thChinese Publication Exhibition Tour in Southeast Asia was launched in Bangkok. Nearly 100 major Chinese publishing houses and more than 6,000 high-quality Chinese books were brought to Southeast Asian countries, such as Thailand and Malaysia.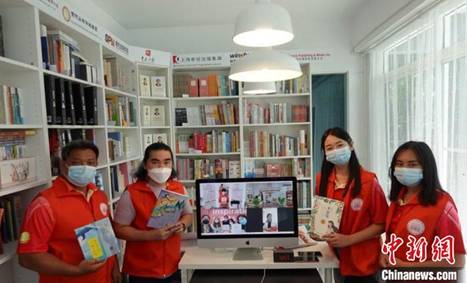 During the exhibition, the service team formed by international students actively promoted Chinese books to publishers, visitors and college students from different countries. Warm welcomes and responses were received.
This year's tour exhibition combined offline book display and online copyright communication, overcame time and space limitations and promoted online cooperation between China and the Southeast Asian publishing industry in a more convenient, efficient and intelligent way.
Wu Yunxi, general manager of the International Book Business Group of the Xiamen International Book Company and head of the exhibition organizing committee, said the current and expected situation of COVID-19 outside China is still not so promising. For a long time into the future, this situation will become an obstacle for offline face-to-face communication between publishers at home and abroad. So the organizing committee set up an overseas office, kept bringing the latest copyright samples of Chinese publishers to the exhibition sites abroad, and invited local publishers to visit. In this way, a dynamic, long-term and continuous transnational copyright negotiation and cooperation platform was built to facilitate the export of high-quality Chinese copyrighted books.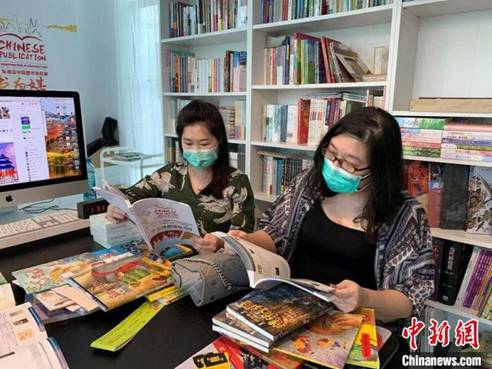 As the highlight of the tour exhibition, the Copyright Exchange and Matchmaking Sessions gained significant attention from the publishing industry in China and Southeast Asia. Ninety-three Chinese publishers, 39 Thai publishers, and 26 Malaysian publishers registered to join the sessions this year.
During the sessions, a series of excellent works from Chinese publishers about China's development and successful experience, such as Cross Mountains and Seasand Poetry in the Distance, were favored by the Thai publishers.
The manager of SEED, a publishing company from Thailand, said China has made remarkable achievements. More and more Thai readers started to pay attention to China's development and these documentary books recording China's development process were widely welcomed in the Thai market.
Children's picture books are still being highly appreciated, especially books about fighting against the COVID-19 epidemic. Taking children's reading habits into account, the Children's Battle Against the Epidemicbook series told touching stories about fighting against the epidemic, and immediately attracted the attention of a Thai publishing company, Mangmoom Culture. The editor-in-chief of Mangmoom Culture, Phanchita, said under the serious situation of COVID-19 in Thailand, everyone was in home quarantine. Introducing this series of books would help Thai children correctly understand the new coronavirus, establish scientific epidemic prevention concepts and go through the quarantine with ease and joy.
According to the organizing committee, during the first week's exchange and matchmaking sessions, more than 50 Chinese and foreign publishing houses participated online in one-to-one negotiations and reached more than 124 copyright cooperation intentions.
Contact us
Address:Asean-China Centre, No. 43, Liangmaqiao Road, Chaoyang District, Beijing, China
Postcode: 100600
Tel: 86-10-65321660 ext 636
Fax: 86-10-85322527
Weibo: weibo.com/aseanchinacentre