Robotics competition for youths held in Guangxi
The 19th Guangxi Adolescent Robotics Competition and ASEAN Countries & Guangdong-Hong Kong-Macao Adolescent Robotics Invitational Tournament was held in Hezhou city, northeast Guangxi, from May 22 to 23, 2021.
More than 1,500 contestants from over 600 teams participated in the offline competition, while over 1,000 competitors from Indonesia, Malaysia, the Philippines, Singapore, Thailand and other ASEAN countries took part in the online tournament.
The competition covered an area of China's Guangxi, Guangdong-Hong Kong-Macao Greater Bay Area and five ASEAN countries, with the number of participants exceeding 3,000 for the first time. Entry-level competition items were set to provide opportunities for competitors from ethnic minority areas, old revolutionary base areas, border areas and other areas that start late and develop slowly to compete on the same stage.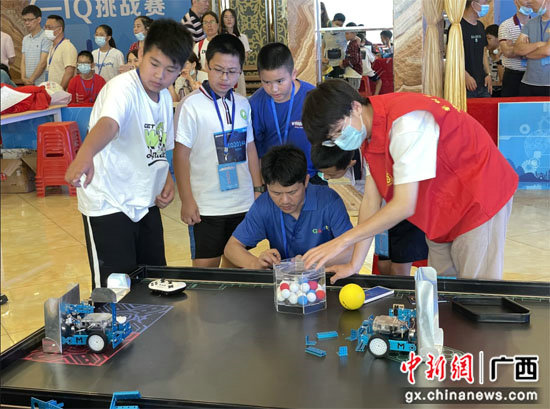 Affected by the pandemic, the final part of this invitational competition was an online open reply. The qualified teams from ASEAN countries and Guangdong-Hong Kong-Macao Great Bay Area showed their outstanding performance online on the big screen of the main competition venue in Hezhou city.
The event made full use of Guangxi's geographical advantages, strengthening exchanges with ASEAN countries and Hong Kong-Macao area in the fields of science popularization, academics, think tanks, talent and more, and at the same time enhancing ties with the mainland for youngsters in the Hong Kong-Macao area. In the future, Guangxi will gradually establish a long-term win-win cooperation mechanism with youth science and technology education organizations of ASEAN countries, so as to promote the vigorous development of youth education with ASEAN countries, and build Guangxi into a "golden zone" of youth science and technology education in ASEAN countries.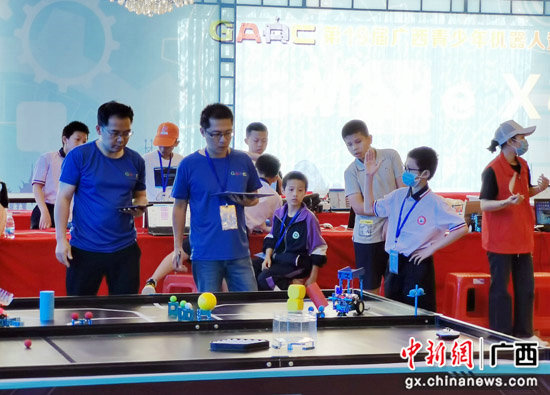 Referring to the national competition projects and combining with the actual robot activities in Guangxi, eight competitive competitions and five maker competitions were set up this year. The outstanding teams from each project group will be recommended to form a delegation to participate in the 20th China Adolescent Robotics Competition to be held in Langfang, Hebei province, in August this year.
Contact us
Address:Asean-China Centre, No. 43, Liangmaqiao Road, Chaoyang District, Beijing, China
Postcode: 100600
Tel: 86-10-65321660 ext 636
Fax: 86-10-85322527
Weibo: weibo.com/aseanchinacentre