International exchange platform built for youth in Guangxi
Science and technology contests and innovative activities were largely held in South China's Guangxi Zhuang autonomous region, through the talent incentive mechanism, fostering growth drivers for innovation and promoting early discovery and growth of Guangxi's talented teenagers. To cultivate top-notch scientific and technological reserve talents is a century-long plan to help build Guangxi.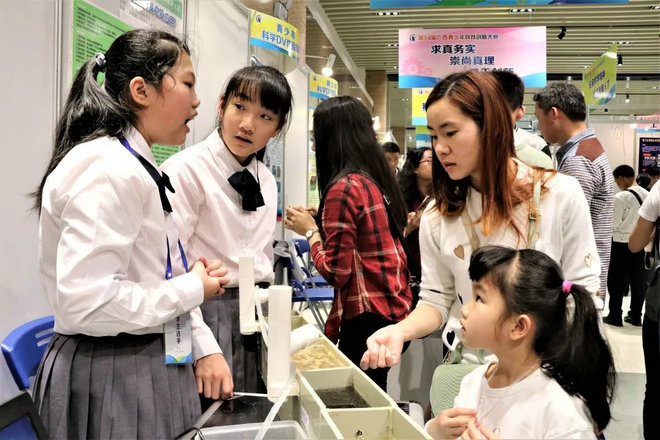 The Guangxi Youth Science and Technology Innovation Contest is one of the platforms for youngsters to show their talents. Guangxi Science and Technology Museum, as the main implementation unit of popular science activities for teenagers, attracts about 800,000 teenagers and technology counselors every year, holding the fifth coverage rank in the country.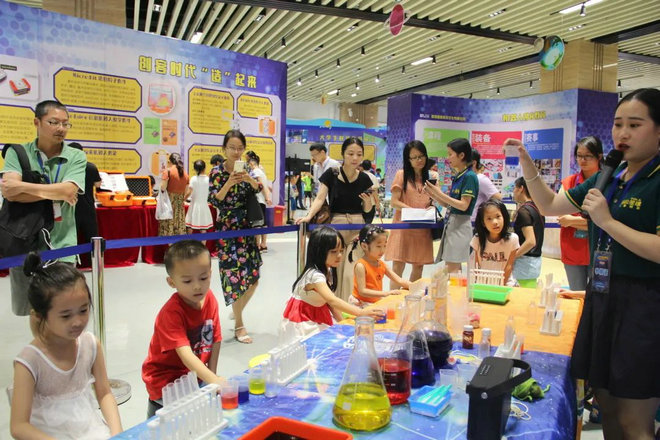 The Guangxi Youth Science Festival, as a grand event for youngsters in the autonomous region, lasts from September to October every year, and the main activities are held during Chinese Science Popularizing Days. More than 200 science and technology activities are held in conjunction with local primary and middle schools and off-campus activity platforms, and about 1 million teenagers participate in the festival every year.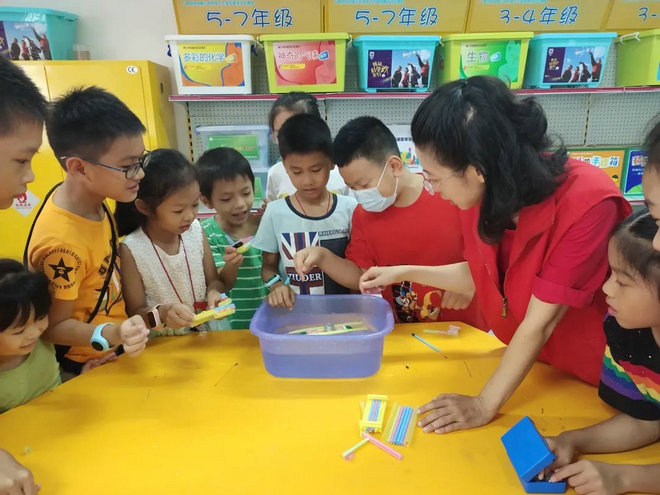 The Guangxi Youth Science Studio has always been the pioneer model of museum-school combination in the region. The "Science Train" series of scientific inquiry courses are carried out by the studio, based on the Sciencecurriculum of primary schools and with the education mode of STEAM, a science education mode of interdisciplinary integration of science, technology, engineering, art and mathematics. During the 13th Five-Year Plan period, the courses benefited nearly 80,000 youth in the region.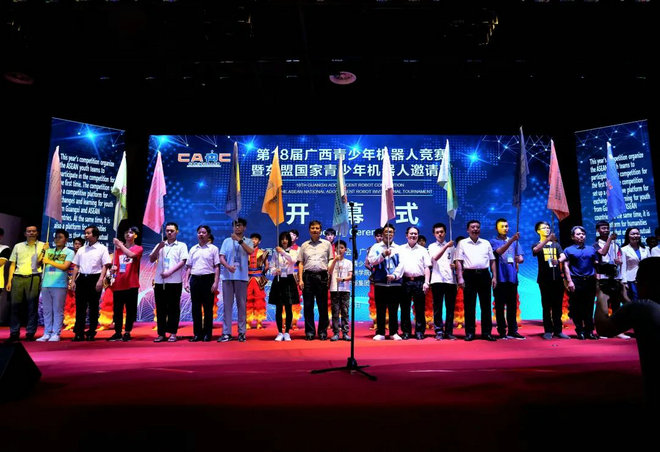 In response to the Belt and Road development initiative, the museum has innovatively created an international science and technology exchange platform for youngsters. In 2019, it organized the 3rd B&R Youth Maker Camp and teacher seminars, which were attended by more than 300 teenagers and science and technology teachers, as well as culture and science officials from 37 countries, regions and international organizations. The 18thGuangxi Adolescent Robotics Competition & ASEAN Adolescent Invitational Tournament was held by the museum, with contestants from Malaysia, Indonesia, the Philippines, Cambodia and other ASEAN countries. The science festival also invited people from Singapore, Malaysia, Thailand, Indonesia, Tunisia and other countries and regions to participate in the main activities.
In the face of the severe situation due to the global spread of the novel coronavirus epidemic in 2020, China has cooperated with many countries to carry out online exchange activities, such as "One Class in Science", a virtual science workshop for teachers at the African Science Festival, and the B&R Maker Camp. More than 17 countries and regions have participated in this event.
Contact us
Address:Asean-China Centre, No. 43, Liangmaqiao Road, Chaoyang District, Beijing, China
Postcode: 100600
Tel: 86-10-65321660 ext 636
Fax: 86-10-85322527
Weibo: weibo.com/aseanchinacentre