Overseas Chinese youths talk culture online
The Culture Winter Camp for International Studies 2020 recently came to an end. More than 1,000 overseas students from Thailand, Vietnam, Laos, Indonesia and other ASEAN countries eagerly anticipated the camp and the opportunity to discuss China's development online.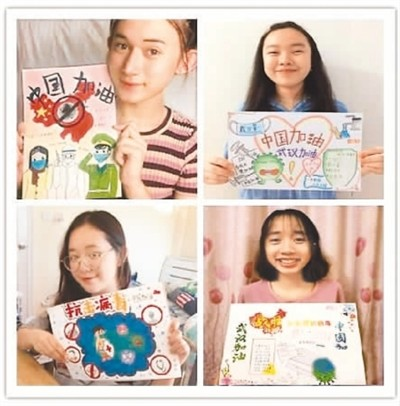 According to the Overseas Chinese Affairs Office of the Guangxi Zhuang autonomous region, schools for overseas Chinese in Guangxi organized 114 online courses on different topics, including touring ancient capital with poetry, gorgeous Guangxi, China's contemporarydevelopment and China's fight against the pandemic, and made 50 micro-courses related to these topics online. These courses connected traditional methods of education with digital teaching, letting campers deeply study China's and Guangxi's culture.
During the online courses, campers had the chance to appreciate the landscape of China's cities and nature, which witnessed changes in China with each passing day.
Teachers introduced the colorful and unique cultures of ethnic minorities in Guangxi to campers in the form of teaching through entertainment, and also introduced the economic development of Guangxi.
An Indonesian student studying in senior three said: "This camp helped me learn about the ancient and long history of China and rapid development in modern China, which will greatly impact my study and life. I hope I could study in Shanghai to experience modernized China by myself."
"On the courses covering China's fight against the pandemic, teachers showed how China practiced prevention, targeted treatment and the whole process of vaccine research and development," Thai student Liu Weiming said. "After I watched the documentary A Record of 80 Days in Jinyintan Hospital, I understood what happened in the pandemic. The solidarity of the Chinese people moved me so much."
Contact us
Address:Asean-China Centre, No. 43, Liangmaqiao Road, Chaoyang District, Beijing, China
Postcode: 100600
Tel: 86-10-65321660 ext 636
Fax: 86-10-85322527
Weibo: weibo.com/aseanchinacentre