Overseas Chinese teenagers learn Shanxi delicacies online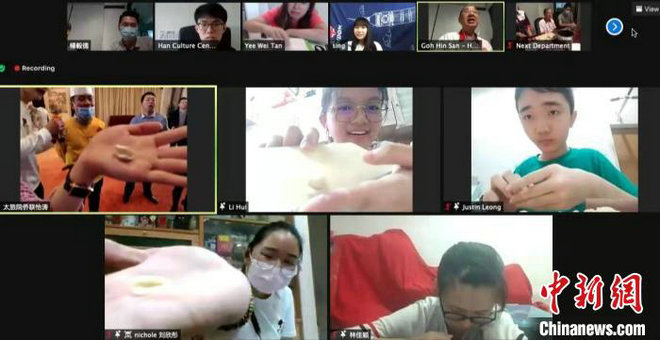 "I really want to bring the chef back to Malaysia." A Chinese teenager from Malaysia said after watching an online wheaten food show in Shanxi province on January 9, 2021.
At the online Winter Camp organized by the All-China Federation of Returned Overseas Chinese, 40 Chinese youngsters learned from a Shanxi chef about how to cook Shanxi local wheaten food, including jian daomian (noodles cut with an enormous pair of scissors) and cat's ear (wheaten food shaped like cat's ears eaten with thick gravy and other toppings).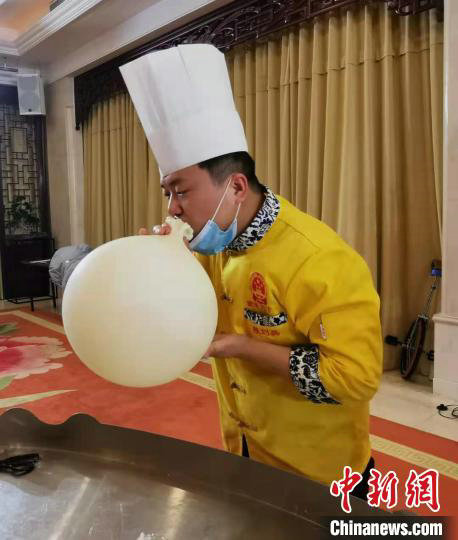 Shanxi cooked wheaten food has a long history, dating back to more than 2,000 years.
Chen Liulei, leader of the performance team from Shanxi Hotel, who had visited Malaysia before, gave a performance on cooked wheaten food, such as blowing flour doughs and pulling thin noodles on the course.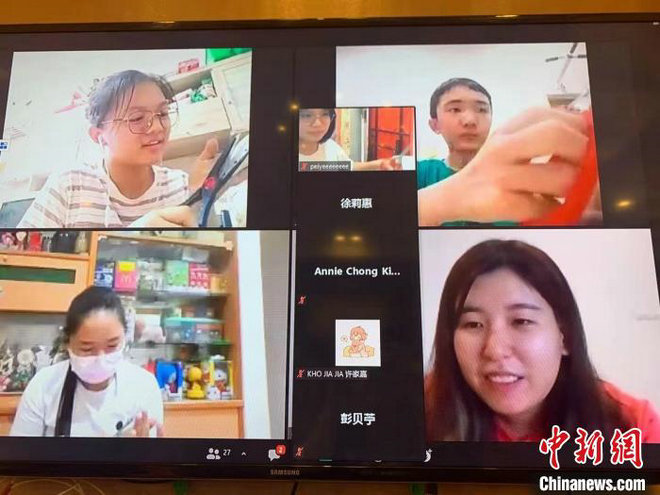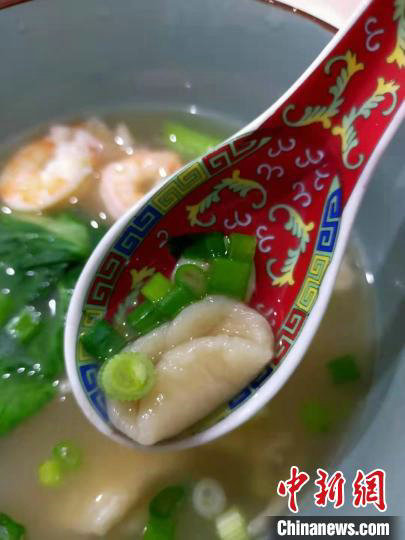 Liang Yuxuanyi, a 12-year-old camper at the online Winter Camp, said she learned to cook wheaten food for the first time at the camp and she was looking forward to tasting it when it's cooked.
"The talent of flour food masters is the pride of our Chinese nation," said Xu Llihui from Kuala Lumpur. "These skills should not only be preserved, but also passed on to the next generation. I am so glad to have the opportunity to experience these."
At the end of the course, the chef left a special task for the campers – making a bowl of noodles for their families.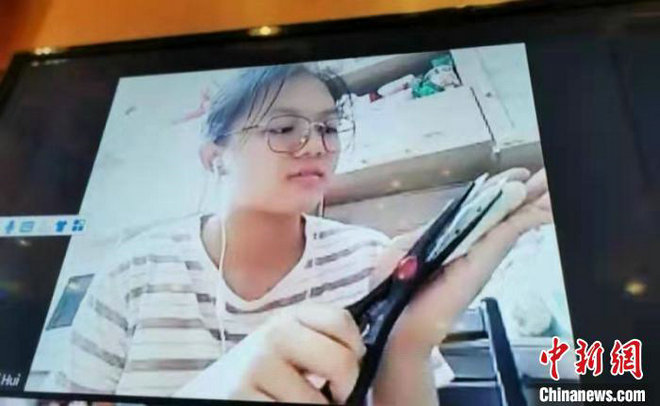 During the Winter Camp, whose theme was "The Family of China: Tell Stories for You", teenagers experienced the outstanding history and local culture of Shanxi by listening to stories and taking part in tasks online. The camp also included courses such as looking for city memories in the ancient streets and alleys, meeting the eight immortals in the Chunyang Palace, passing on the cultural heritage of Confucian temple school and making local diets and vinegar.
Contact us
Address:Asean-China Centre, No. 43, Liangmaqiao Road, Chaoyang District, Beijing, China
Postcode: 100600
Tel: 86-10-65321660 ext 636
Fax: 86-10-85322527
Weibo: weibo.com/aseanchinacentre