Singapore publisher issues collection of Chinese comic strips
Singapore Sin Chew World Books, founded in 1934, was once the most active disseminator of Chinese culture in Southeast Asia. In the late 1960s, it published a massive Chinese version of the comic strip "Nanyang Children's Library", a total of 100 books, with drawing style and font similar to the "Children's Library" published by the Commercial Press during the Republic of China era.
The book Zhang Bishi, one of the "Character Stories" series, tells the story of a patriotic overseas Chinese in Southeast Asia named Zhang Bishi with vivid pictures and simple words. Zhang was a famous industrialist and the founder of Changyu Wine Company.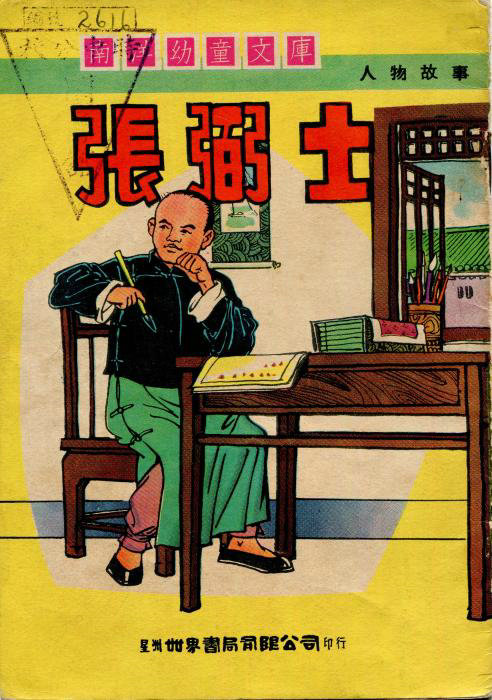 In addition to a brief introduction to Zhang's business mind, entrepreneurial experience and consular career, the book also shows his enthusiastic public welfare undertakings.
Page 17 of the book depicts Zhang's speech in Singapore, advising the establishment of the Chinese General Chamber of Commerce. The caption reads: "Zhang Bishi is a very warm-hearted person. He felt it was important for the Chinese to help each other when they did business in Southeast Asia, so he contributed a lot of money and effort for the organizing of the Chinese General Chamber of Commerce."
On page 18 Zhang's visit to a construction site at school was described, with the caption saying, "He is spending a lot of money to set up the new Chinese school."
"Nanyang Children's Library" involves 17 categories of content, including fairy tales, fables, recreational games, children's literature, stories of children's life, character stories, folk stories and historical stories, as well as language, arithmetic, geography, animals, plants, minerals, science, health and everyday life.
The editor's note, printed on the back cover, reads: "The book, based on pictures with simple text, is suitable for children in Grade 1 and 2, as well as pre-school in Singapore and Malaysia."
Contact us
Address:Asean-China Centre, No. 43, Liangmaqiao Road, Chaoyang District, Beijing, China
Postcode: 100600
Tel: 86-10-65321660 ext 636
Fax: 86-10-85322527
Weibo: weibo.com/aseanchinacentre