Shaanxi History Museum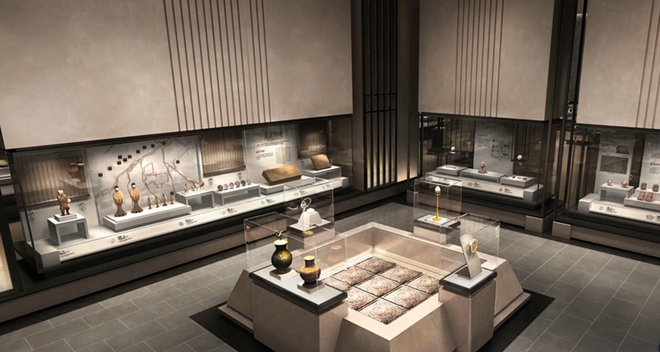 Sanqin, Shaanxi province, is one of the cradles of Chinese civilization. It was the capital of 13 dynasties including Western Zhou (c.11th century-771 BC), Qin (221-206 BC), Western Han (206 BC-AD 24) and Tang (618-907). This rich cultural legacy and profound cultural heritage has shaped the unique historical and cultural features of Shaanxi province.
The Shaanxi History Museum, located northwest of the Wild Goose Pagoda in Xi'an, displays treasures from the past that tell the story of Shaanxi's history and culture as well as ancient Chinese civilization. Built in 1983 and opened on June 20, 1991, it is China's first large-scale modern national museum, marking a new milestone in the development of the nation's museums. The museum, which covers a total area of 65,000 square meters, features an architectural style typical of the Tang Dynasty -- a central palace hall with four surrounding worship houses -- combining national traditions, local characteristics and the spirit of the past. It houses a collection of over 370,000 cultural relics that span more than 1 million years of history, from the simple stones that people used in prehistoric times to a variety of implements used in social life before 1840. Highlights of the collection include its unique Shang bronze items, terracotta figures of past dynasties in a variety of forms and postures, gold and silver ware of the Han and Tang dynasties, and wall paintings from Tang tombs.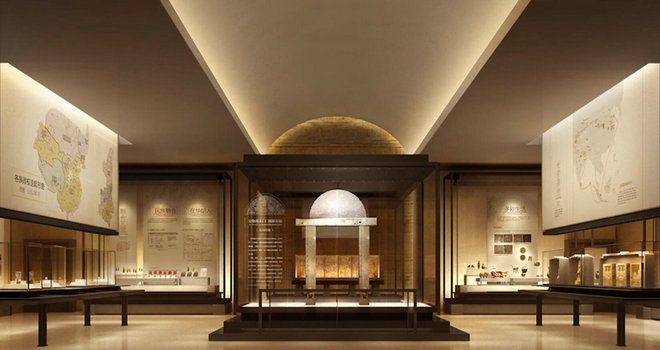 As one of China's first national AAAA tourist attractions, the Shaanxi History Museum, popular with tourists from home and abroad, has become an important window for promoting Chinese culture and cross-cultural communication, displaying the essence of Shaanxi cultural relics.
Link: www.sxhm.com
Contact us
Address:Asean-China Centre, No. 43, Liangmaqiao Road, Chaoyang District, Beijing, China
Postcode: 100600
Tel: 86-10-65321660 ext 636
Fax: 86-10-85322527
Weibo: weibo.com/aseanchinacentre