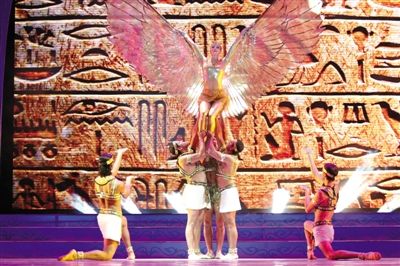 Egyptian delegation performs dances at the opening ceremony on Sept. 14 in Ningxia Hui Autonomous Region. [Photo/Ningxia Daily]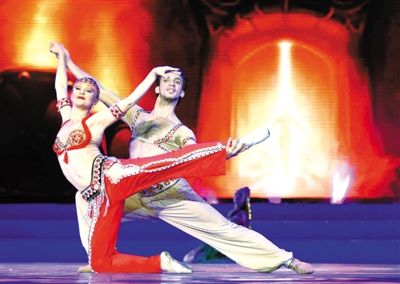 Dancers perform at the opening ceremony on Sept. 14 in Ningxia Hui Autonomous Region.[Photo/Ningxia Daily]
The 3rd Arabic Arts Festival opened at Ningxia Museum in Ningxia Hui Autonomous Region. Yang Zhijin, vice minister of the Ministry of Culture, Yao Aixing, vice chairman of the autonomous region, and officials and cultural representatives from 10 countries in the Arab League attended the opening ceremony on Sept 14.
Yao said, "In recent years, with support from the central government, Niangxia has been committed to deepening cultural exchanges with Arabic countries. We held the China-Arab State Cooperation Forum for three consecutive terms, China-Arab Expo and other cultural exhibitions. The content of cooperation between China and Arab countries is surely to be expanded and promoted."
As one of the most important cultural activities of the China-Arab State Cooperation Forum, the China-Arabic Arts Festival has been held twice since 2006. It is the first time the Ningxia venue held the festival.
The arts festival is scheduled from Sept. 14 to 21. During the ceremony, six arts groups from the Arab League will perform at the cultural plaza in Yin Chuan and Wu Zhong city. In addition, the painting and calligraphy exhibition and a Chinese and Arabic intangible cultural heritage exhibition will be held in Yin Chuan, capital city of Ningxia.
We Recommend:
| | | |
| --- | --- | --- |
| | | |
|  China, Arab culture ministers gather in Beijing | Silk Road International Arts Festival opens in Xi'an  | Famous Arabic painters come to Beijing to sketch  |