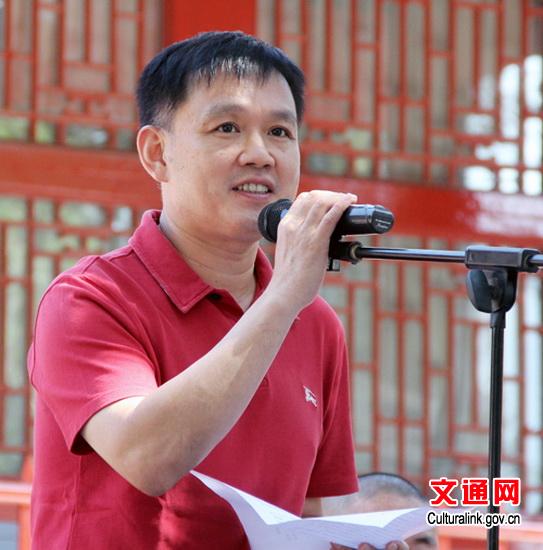 Song Yanqun, Director of African Affairs of the Bureau for External Cultural Relations of the Ministry of Culture, gave a speech. [Photo/Culturalink.org]
On July 25, commissioned by the Ministry of Culture, the second Shaolin Temple "training classes for African martial arts students" officially opened in Henan Songshan Shaolin Temple.
The program was organized by Songshan Shaolin Temple, entrusted by Henan Province Department of Culture, in an effort to fulfill the commitment to strengthen African human resource training by the Ministry of Culture during the Second Ministerial Conference of the China-Africa Cooperation Forum. Twenty martial arts students from Benin, Cameroon, Ivory Coast, Senegal and Gabon joined in the training.
We Recommend: