The winners of China's top book award were announced recently. From the creep of big data into modern lives to the beauty of nature, the selection features some of the best books of 2013. Wang Kaihao takes a look.
The annual Wenjin Book Award winners were announced in April by a group led by the National Library of China and consisting of 52 libraries and some media and celebrated scholars.
Ten books published on the Chinese mainland in 2013, selected from 600 initial candidates, covered three categories: humanities and social sciences, popular science and children's books.
China's highest book award, decided by librarians since 2005, claims to "establish a bridge between readers, writers and publishers and create a good atmosphere for reading books in society, and fulfill the duty of libraries to circulate culture and educate the people".
According to writer Zhou Guoping, a member of the final-round judging panel, the award is far from media hype, marketing and ideological disputes, and only focuses on the quality of candidates to recommend good books for readers.
The award is named after Wenjinge, or "chamber of literature taste", one of the most renowned ancient Chinese libraries, located in Chengde, Hebei province.
Here is the list of winners along with short comments from the judging panel.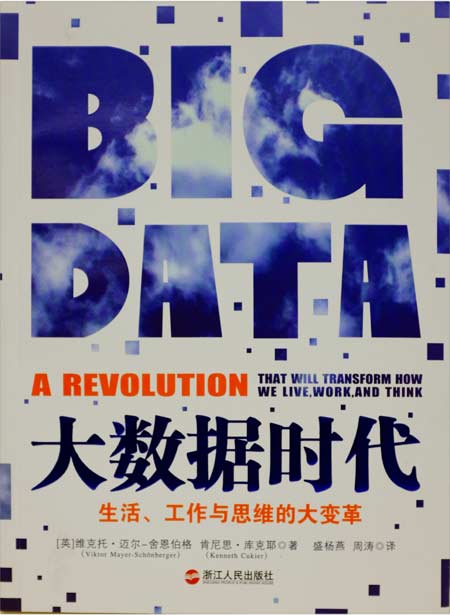 Big Data: A Revolution That Will Transform How We Live, Work, and Think, written by Viktor Mayer-Schonberger and Kenneth Cukier, translated by Sheng Yangyan and Zhou Tao and published by Zhejiang People's Publishing House
"Internet, social networks, e-commerce and mobile telecommunication have brought human society to a new era of structured and unstructured information. The production, sharing and application of data is happening on a large scale. This book shows us how big data has started a crucial transformation of our time and is changing our lives and the way we understand the world."
We Recommend: