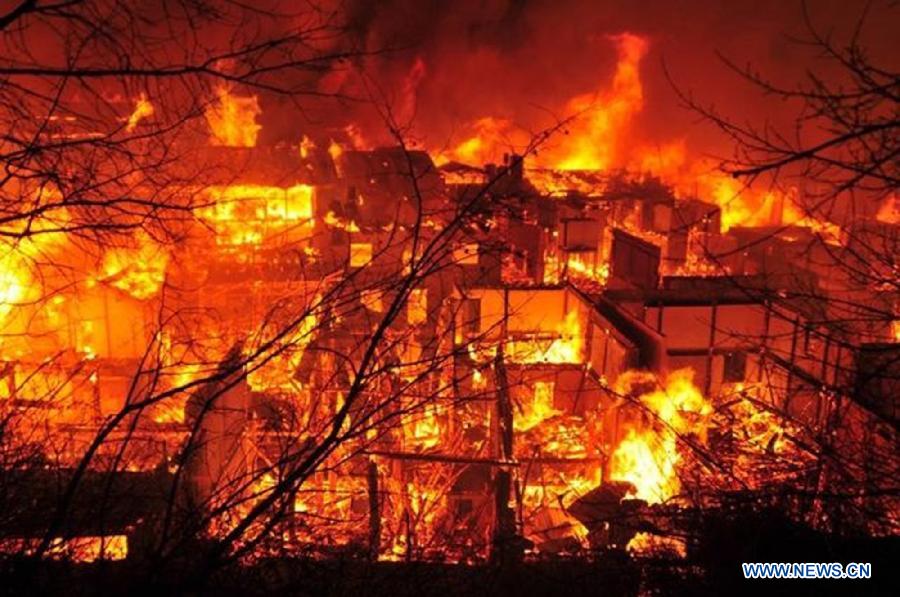 An ancient town in Shangri-la, a resort county in southwest China's Yunnan Province, caught fire early Saturday, local authorities said.
The fire broke out around 1:30 a.m. at the Dukezong Ancient Town, where most houses are made of wood, adding difficulties to the fire fighting, said a local government spokesman.
More than 1,000 people were battling the fire. However, it was still spreading at 10 a.m., said the spokesman, adding the windy weather also hampered firefighting efforts.
There were no immediate reports of casualties, and residents and commercial tenants in the town had been evacuated. The cause of the fire is being investigated.
Dukezong, meaning "the town of moon" in Tibetan and built 1,300 years ago, was an important town on the South Silk Road, also known as the Ancient Road of Tea and Horse. It is now one of the most renowned resorts in Shangri-la, known for its well-preserved ancient Tibetan dwellings