No doubt the key word in the Chinese entertainment world in 2013 was "love." No matter how it is portrayed -- through marriage or breakup -- a series of notable relationships, sex scandals and even the death of an opera legend have dominated conversations. Here are the Top 10 entertainment news from 2013:
10: Hollywood looks to China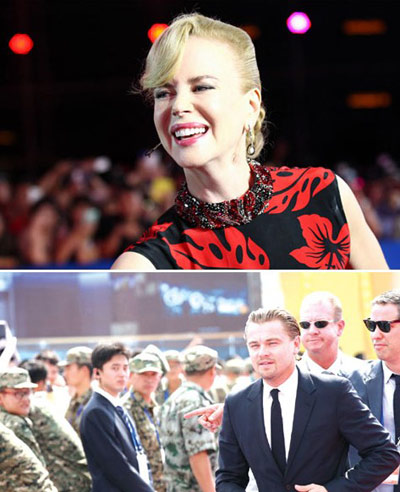 (Photo/China.org.cn)
As of Dec. 8, the Chinese box office had already reached an annual record total of 20 billion yuan (about US$3.29 billion) in sales, up 35 percent from the same period of last year. Chinese mainland has become second-largest film market in the world after the United States, attracting more and more attention from Hollywood studios, which have sought new ways to cooperate with Chinese partners and promote films among Chinese audiences.
In September, more than 60 Chinese and Hollywood actors and filmmakers, along with film studio executives and representatives from the Academy of Motion Picture Arts and Sciences, appeared in the lesser-known Chinese city of Qingdao, Shandong Province, for the opening ceremony of the Oriental Movie Metropolis. International celebrities, including Zhang Ziyi, Jet Li, Tony Leung, Leonardo DiCaprio, Nicole Kidman and John Travolta, turned up for the event.
With a total investment of 50 billion yuan (US$8.16 billion) from Chinese conglomerate Wanda, the Metropolis is reportedly the largest movie industry project in the world and combines a studio, a theme park, museums and cinemas. Wang Jianlin, Wanda's chairman and the wealthiest man in China, boasted that "by gathering top resources, we can make the Qingdao International Movie Festival world famous."
The appearance of so many celebrities surprised many people in China, but Wang was widely mocked online. Netizens called him a "tuhao," a term used to describe the nouveau riche, who is generally seen as having no taste, only money.
We recommend: