Six students in ethnic costumes highlighted the event by giving an outstanding show to the audience after practicing only half an hour. Many students were attracted to join in the dance and imitated the performers' moves.
Williams highly praised the performances and said Chinese ethnic costumes were fantastic and the diversity of China's culture was intoxicating.
Colorful China is a key part of cultural exchanges sponsored by the Chinese National Museum of Ethnology with support from the Ministry of Culture and the State Ethnic Affairs of China. During the tour in Wellington, the troupe also gave a performance at the University of Victoria.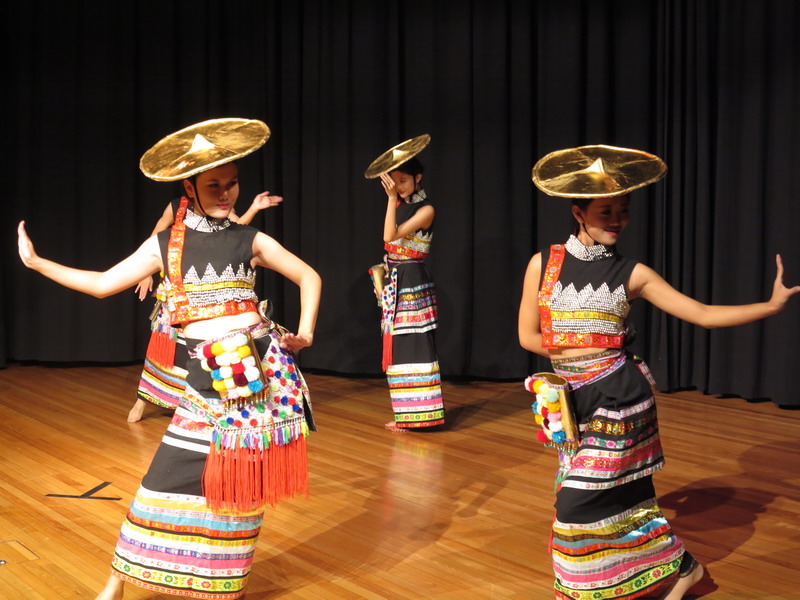 Dancers in ethnic costume perform on stage.Photo provided to Chinaculture.org