Colorful China, the Chinese ethnic costume exhibition and artistic performance troupe, performed in Wellington, the capital of New Zealand, from Nov 17-19. The event quickly started a "Chinese ethnic costume fever" at local schools.
The troupe performed for students and teachers at Samuel Marsden Collegiate School on Nov 18. Jenny Williams, president of the college and Wei Ronghui, vice curator of the Chinese National Museum of Ethnology, attended the event.
The performance consisted of nine chapters. Twenty-six performers from 15 ethnic groups showcased the colorful customs and garment culture of 56 Chinese ethnic groups.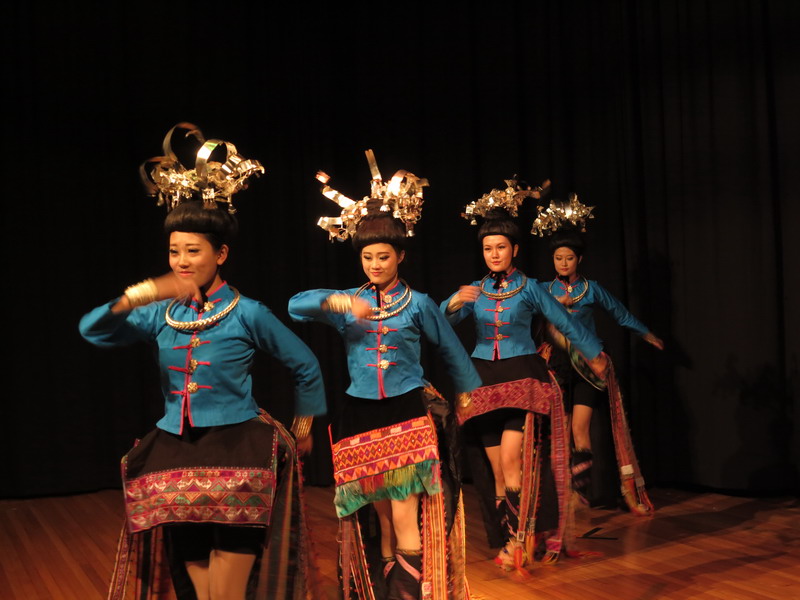 Dancers in ethnic costume perform on the stage. Photo provided to Chinaculture.org