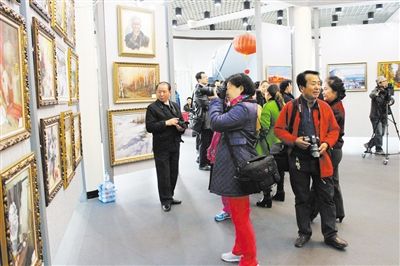 Visitors enjoy the paintings. [Photo/Jiamusi.dbw.cn]
A painting exhibition featuring works by Chinese and Russian artists was held in Jiamusi from Oct 27 to Nov 5.
Famous artists from across the country during the last five years were invited to provide samples of their work for an exhibition tour in Russia. The annual event aims to promote Chinese culture by using the unique geographic advantage of Jiamusi, near the Russian border.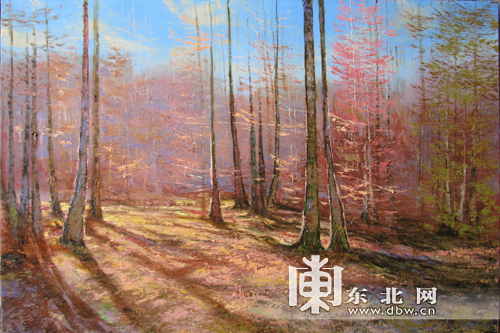 A painting by a Russian artist s on display. [Photo/heilongjiang.dbw.cn]
Many painting lovers were attracted by the exhibition. "These paintings are very enjoyable and give me enlightenment. This event will promote cultural exchanges and cooperation and deepen understanding and friendship between China and Russia," Fu Xiuyue, a visitor, said.
The exhibition included 82 paintings, within 20 works by Russian artists and 62 by Chinese. About 20,000 visitors from all walks of life visited the exhibition.
We Recommend: