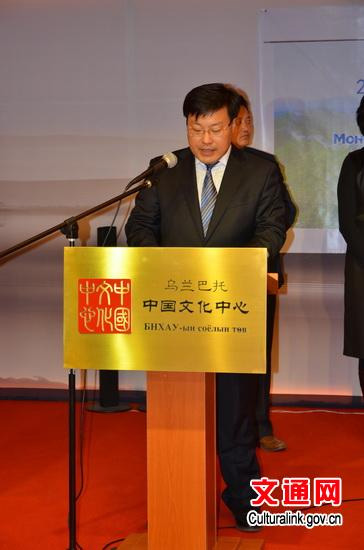 Chang Wanlong, first secretary of the Chinese Embassy to Mongolia delivers a speech.
Chinese book exhibition tour of the 2014 China-Mongolia Friendship and Exchange Year was held at the China Cultural Center in Ulaanbaatar, capital of Mongolia, on Oct 10. Representatives from the Chinese Embassy to Mongolia, China Educational Publication Import and Export Co. Ltd., and Mongolian national library, educational and scientific departments attended the launch ceremony.
Mongolian side said that such cultural exchanges are meaningful. Books are windows for people to know the outside world. Reading books is a good way for Mongolian young people to know about the Chinese economy and culture and deepen spiritual communication and friendship between two peoples.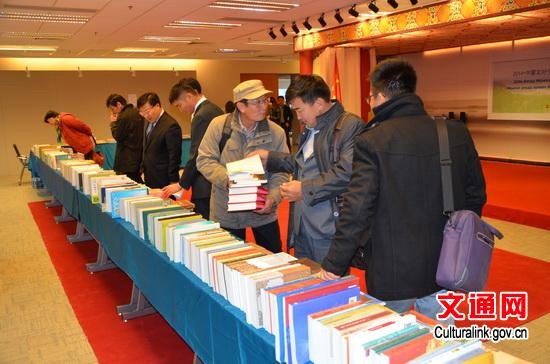 Mongolian readers select books.
Representatives from both sides said that this is the 65th anniversary of the establishment of the diplomatic ties between China and Mongolia and the Friendship and Exchange Year. In the context of closer ties between China and Mongolia, this exhibition not only shows the latest fruit of Chinese book publishing industry, but also promotes the understanding of Chinese culture and boosts exchanges between two sides.
We Recommend: