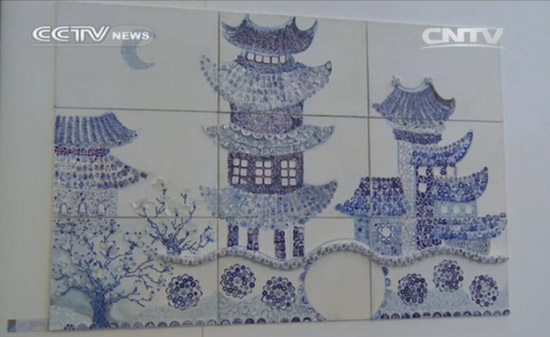 Chinese pupils' art exhibition opens at Tretyakov Gallery
The State Tretyakov Gallery in Moscow is world renowned for its impressive collection of Russian works of art over the years. The gallery is currently playing host to over a hundred Chinese pupils and their art works. It is a first for the gallery and the young children as well.
An exhibition showcasing artwork from pupils, from the Elementary School Affiliated to Renmin University of China in Beijing. The roughly 200 pieces on display cover work in various categories, including traditional Chinese painting, calligraphy, water-color painting, paper-cut and much more.
This piece vividly depicts the scenery of some ancient town in south China, while showing the artist's concern for the environment.
"It is all made up of yoghurt boxes. We had yoghurt at lunch, then we collected the boxes and cleaned them. It's beautiful and environmentally friendly." said Chen Dazhong, Fifth Grader.
There are also some pieces that surprised local visitors. This painting depicts Saint Basil's Cathedral, a landmark in Moscow. And there is a collage of Yuri Gagarin, the first man in space.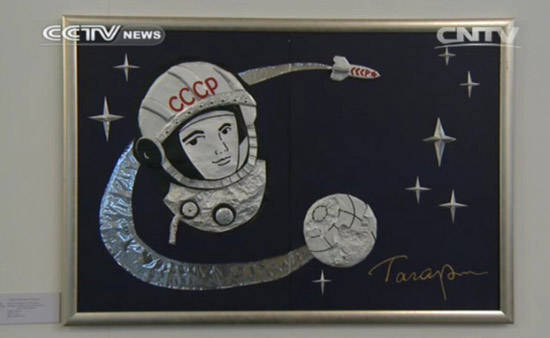 Chinese pupils' art exhibition opens at Tretyakov Gallery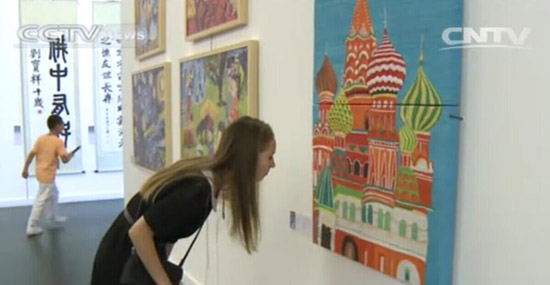 Chinese pupils' art exhibition opens at Tretyakov Gallery
"He was the first human in outer space, which is historic. People here can relate to this subject. That's the idea behind this work." said Liu Tingyi, Fifth Grader.
"I'm overwhelmed by the childrens' works. They are very talented. Ordinary materials like boxes and cloth become artworks in their hands. I'm really amazed by their ideas." said Natalia Tolstaya, Museum Consultant, The State Tretyakov Gallery.
Artworks by the pupils from the school were displayed at the National Museum of China earlier on International Children's Day. The Cultural Councillor at the Russian Embassy to China visited the exhibition and then invited the children to exhibit in Russia.
"This exhibition aims to increase the friendship between the people of the two countries. We hope that through the children's artworks, visitors here can know more about Chinese culture. And the reaction we have received here is beyond our expectations." said Zheng Ruifang, Teacher.
Besides this exhibition, Russia is also currently hosting an arts festival for children from both countries. Another opportunity for the younger generations from both nations to get to know each other better.
We Recommend:
| | | |
| --- | --- | --- |
|   | | |
|  Peking Opera Culture Exhibition opens at Bangkok China Culture Center | Relaunching the Grand Canal city of Yangzhou  | Xu Beihong and his French masters' paintings come to Zhengzhou  |