A group of international fashion models were in the ancient Chinese city of Yangzhou this week. They were there as global ambassadors, celebrating and promoting the Grand Canal's new status as a UNESCO World Heritage site.
For centuries, merchants and visitors came from near and far along China's Grand Canal, to roam the narrow streets of Yangzhou.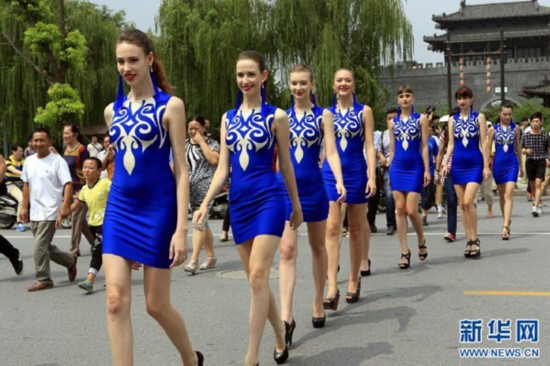 A group of Global Ambassadors for the Grand Canal
Today, the people here are greeting some new visitors -- a group of Global Ambassadors for the Grand Canal. Twenty fashion models in porcelain blue, symbolizing the precious cargo that used to be shipped in and out of Yangzhou.
They've come from all corners of the world... from Russia, Poland, Greece, the Philippines and China. Their task is to get the world reacquainted with Yangzhou.
"I like Yangzhou because there's a lot of beautiful buildings, beautiful trees, and love for nature. It has picturesque views!" Balachus Iulia said.
Yangzhou has a history stretching back two and a half thousand years. It used to be the richest city in China, a major trade and transportation hub, and the center of China's salt production.
With its salt monopoly, Yangzhou became prosperous. During the Tang Dynasty, over a thousand years ago, the city provided almost half the empire's entire tax revenue.
We recommend: