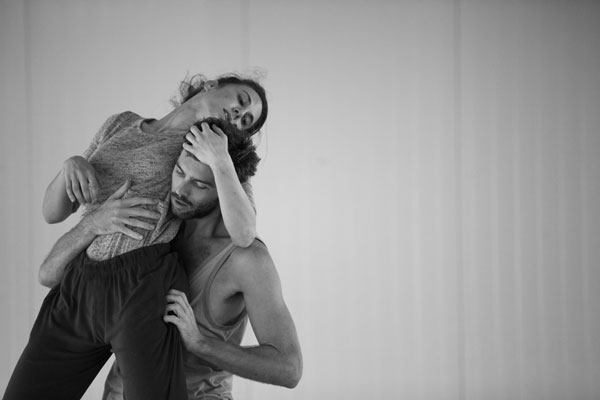 Jerusalem-based dance company Vertigo stages a new production, Reshimo, choreographed by Noa Wertheim. [Photo/China Daily]
The Beijing Dance Festival will feature avant-garde local and international performances. Chen Nan reports. Chen Nan The Beijing Dance Festival—the biggest open platform of modern dance in China—will kick off on July 13.
Now in its sixth year, the event will continue through July 25. Among the events planned for the festival is the Youth Dance Marathon, which offers amateur dancers an opportunity to strut their skills.
"As long as you have the courage to perform, we give you the stage. You can explore the relationship between your body and space, with no artistic judgment or requirements," says Willy Tsao, artistic director of Beijing Dance/LDTX, one of the organizers of the festival.
Tsao, who is also the founder and artistic director of the other two organizers of the festival—Guangdong Modern Dance Company and Hong Kong City Contemporary Dance Company—says around 200 people from 13 cities in China applied to perform during the Youth Dance Marathon, twice as many as last year.
Qu Jiabo, a 32-year-old office worker in Beijing, will perform a five-minute routine called Four Seasons, which was choreographed by Liao Sidi, a dancer-choreographer from Beijing Dance/LDTX. Qu will portray a dance enthusiast with no professional experience who began learning as an adult.
"I started learning modern dance out of curiosity but gradually I fell in love with it," says Qu, who also performed during last year's program. "This year, I feel that I've improved by working with a professional choreographer, who corrected my basic skills of modern dance and also taught me how to express my emotion through my body."
We Recommend:
| | | |
| --- | --- | --- |
|   | | |
| "For the Glory of Chang'an" Photo Group  | Top international luxury brand Expo opens in Beijing  | 10 famous pagodas in China  |