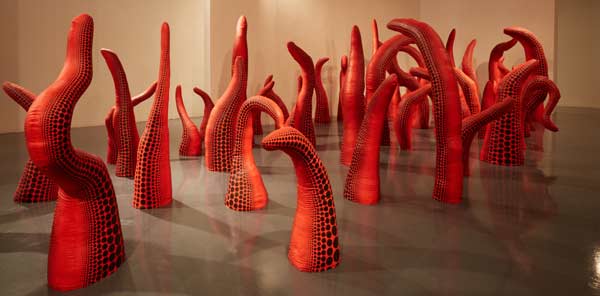 The Moment of Regeneration, an installation by veteran Japanese artist Yayoi Kusama. Photos provided to China Daily
On show are important artworks in the artist's career, which spans more than 60 years: from her A pattern of performanceiconic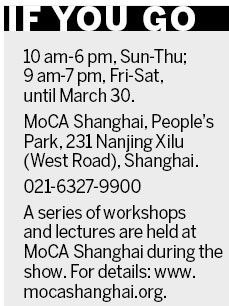 sculptures of pumpkins, polka dots and other repetitive pattern-themed paintings and prints, to works that represented important eras in her artistic development, says Kim Sun-hee, director of Daegu Art Museum in South Korea, and curator of the tour of Kusama's works in Asia.
The Dream tour started in Kim's home institution, Daegu Art Museum. And after the Shanghai show, it will return South Korea in Seoul, and then go to China's Macao and Taipei, then New Delhi in India.
"We are the only station on the Chinese mainland," says Samuel Kung, director of MoCA Shanghai.
Kusama lived in New York in the 1970s, when she was a pioneer of the pop art, minimalist and feminist art movements. She was influenced by contemporary artists, such as Andy Warhol.
The Infinity Mirrored Room series has been the most popular with visitors during the exhibition in Daegu, Kim says. These installations feature a complex cluster of neon colored balls in a closed space covered with mirrored glass. The kaleidoscope-style illusions create a fantastic experience for visitors.