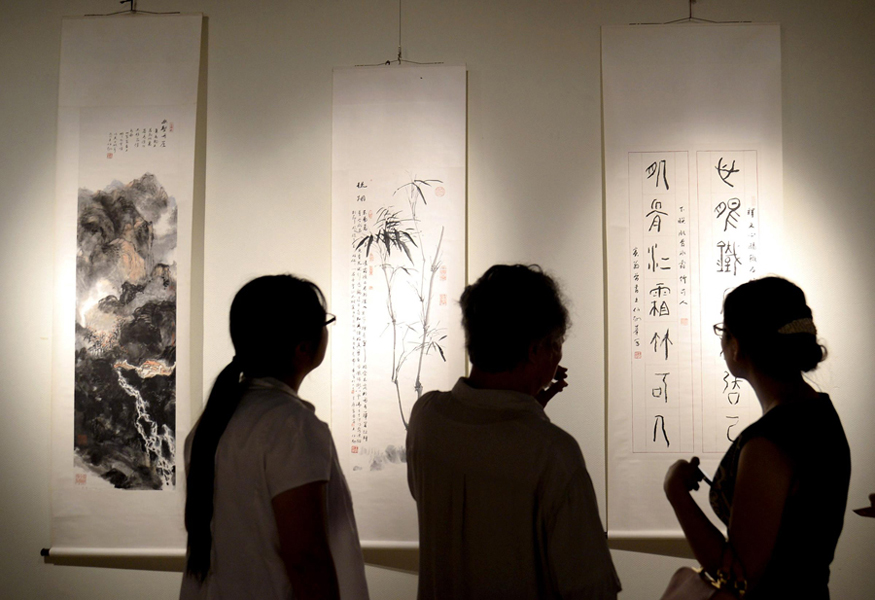 Visitors appreciate Wang Bomin's art in Hangzhou, South China, August 20, 2013. [Photo/Xinhua]
Wang Bomin's painting and calligraphy exhibition "Authentic Inheritance of Chinese Humanity" was held in the China Academy of Art in Hangzhou, August 20, 2013. Nearly 90 works of art by Wang Bomin were exhibited.
Wang Bomin, born in 1924 in Taizhou, Zhejiang province, was a famous art historian, painter and poet. He wrote several art monographs such as History of Chinese Painting, History of Chinese Engraving and General History of Chinese Arts etc.
We recommend: