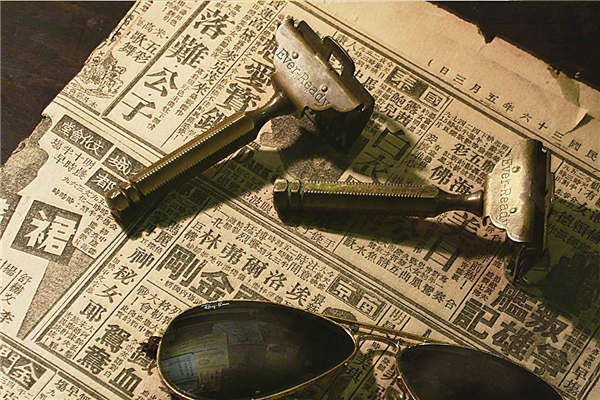 Ever-Ready Razors. These two razors are a gift from an old gentleman who told her that his grandfather traded food for these razors from American soldiers on the dock on Daming Road during the World War II in the 1940s.
The 200-square-meter museum has collections of vintage qipao, watches and bags, rusty tins for cigarettes and household articles used by old Shanghai families ranging from glassware to ashtrays, light bulbs, wash basins, thermos bottles and wardrobes.
Wang calls her museum Shanghai Memories 1937, named after an era when her city's prosperity?rivaled that of Paris and New York.
"These exhibits are not expensive or rare, but people feel a connection to them. Visitors are reminded of times past and the beautiful memories," she says.
Wang grew up in a big family living in the traditional stone-arched shikumen lane houses.
"On Mid-Autumn Day or the Spring Festival, all family members gathered. My grandma would play the piano, my uncles and aunts sing. One of my relatives from my grandpa's generation was skilled in pingtan, the storytelling?and?ballad?singing?in?the Suzhou dialect. I will never forget the atmosphere," she recalls.
As skyscrapers gradually dominated the city skyline in the late 1990s and early 21st century, the old houses were demolished, big families dispersed and the things she was familiar with disappeared.
Wang began to collect old items, first from her relatives, then from flea markets and antique shops in the city.
We Recommend: