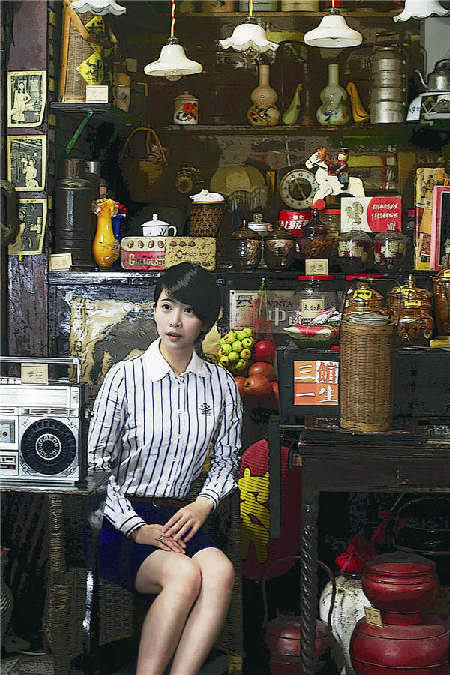 Wang Xiaojia surrounded by some of the interesting artefacts in her private museum. Photos provided to Shanghai Star
She is a collector of old things, and sometimes she gives the illusion that she herself has just stepped out of a poster from yesteryear. Wu Ni digs into her very interesting past.
When she is dressed in a qipao, Wang Xiaojia looks like she has just finished posing for one of those movie posters in 1930s' Shanghai, especially when the photograph uses her private museum as the backdrop.
Wang calls herself a retro-holic, and she has collected thousands of items, big and small, reminiscent of old Shanghai. Born in the 1980s, she is perhaps the youngest private museum owner in the city.
She adores anything vintage.
When she keeps her tresses long, Wang likes wearing skirts like those Audrey Hepburn wore in the film Roman Holiday. When her hair is cropped short, she prefers the formal attire of the British gentleman just about to attend Ascot or the Cheltenham races.
Her life is all about collecting old-fashioned items and receiving guests visiting her museum.
"All these objects are like my children — I can tell stories behind every one," she says.
We Recommend: